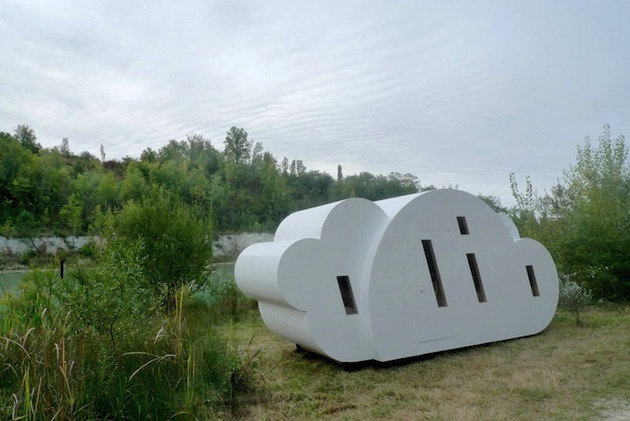 A cloud, for sure … at least a cloud-shaped place. Well, this is a mobile hotel. Even if it looks tiny, it accommodates comfortably the 7 guests, event if the inside decoration is quite rustic.
A new creation of the team that created the owl houses already featured on the blog.
Un nuage, à coup sûr … au moins quelque chose en forme de nuage. Eh bien, ceci est un hôtel mobile. Même si il semble minuscule, il accueille  7 personnes confortablement, même si la décoration d'intérieur est assez rustique.
Une nouvelle création de l'équipe qui a créé les maisons-hibou déjà présentés sur le blog.
Place/ Mobile Cloud Hotel/ hotel en forme de nuage, Bègles, France
Architect(e)/ Zebra3
Information/ inthralld