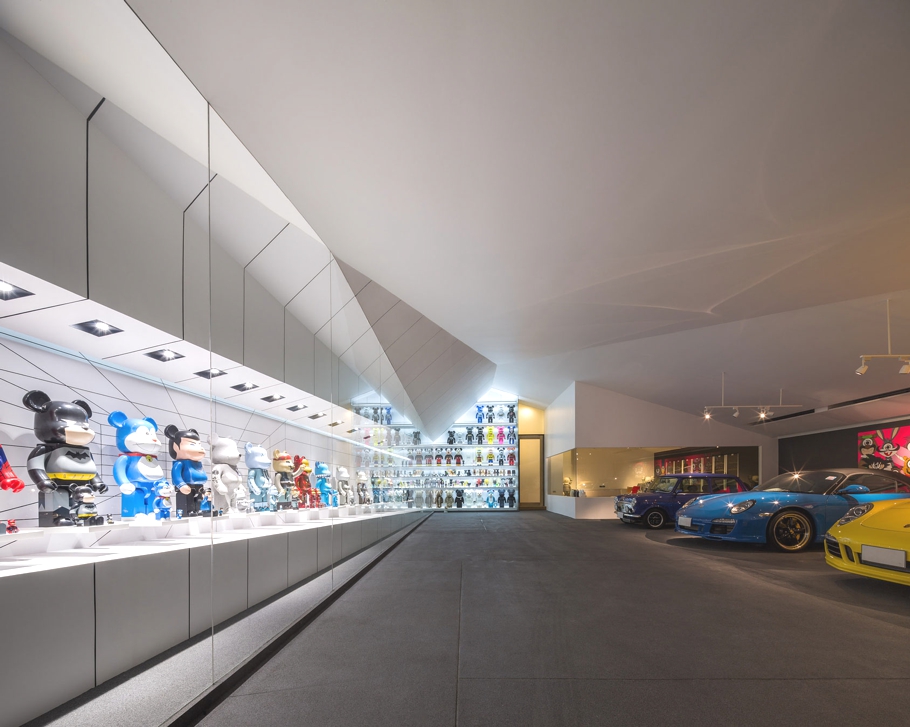 Are you in a contemporary museum ? Not at all. You are in a parking ! Check it out.
When a collector decides to create an extra space for his collection, the created garage transforms into an attractive  place, just as a contemporary museum room. Wonderful achievement !
Etes-vous dans un musée d'art contemporain? Pas du tout. Vous êtes dans un parking!
Quand un collectionneur décide de créer un espace supplémentaire pour sa collection, le choix de construire un garage mais en le transformant en un espace attrayant ressemblant en tout points à une salle de musée contemporain. Une merveilleuse réalisation !
Place/ Parking of the Bears, Individual house parking, Bangkok, Thaïland
Architect(e)/ Openbox Architects
Information/ Adelto