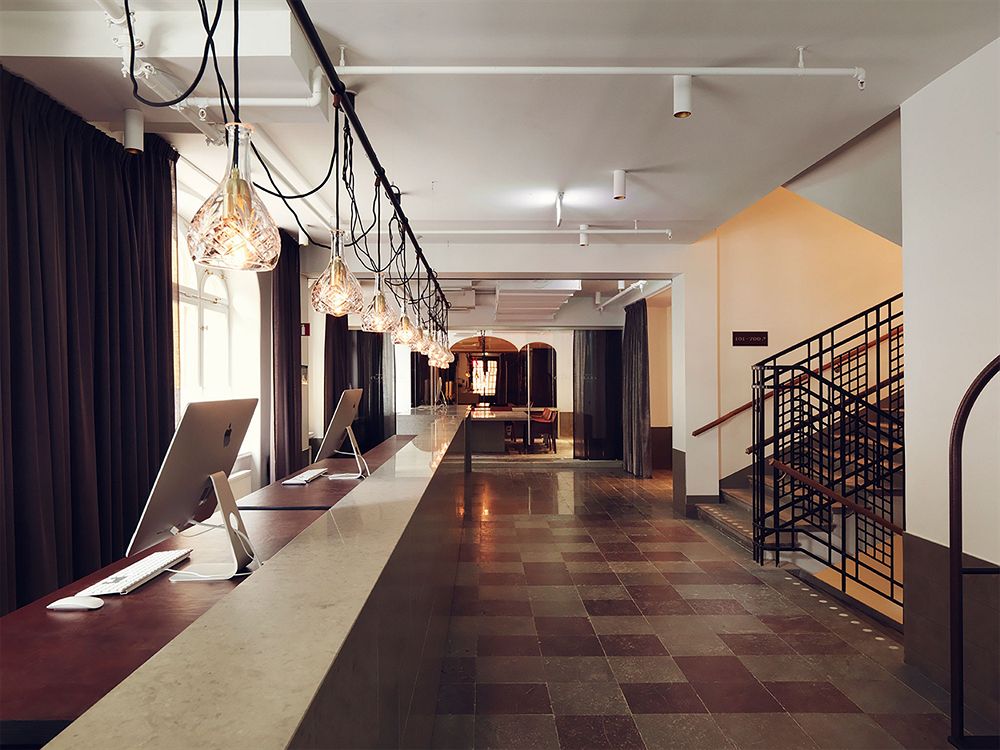 Renovation sometimes are pure devastation for a hotel, losing the place's spirit. And some are gracefully adding to the delicacy of the place. Miss Clara is a perfect example of a soulful renovation.
Keeping the Art Nouveau history and soul of the building, a former girl institution, the new design adds the delicacy, elegance and simple sophistication this art movement was about. Organic shapes, pure white colouring and solid naturel materials, a perfect blend that creates a unique atmosphere. Perfect.
Les rénovations sont parfois une désastre pour un hôtel, oubliant de respecter l'esprit originel. Et certains sont réalisées avec grâce, ajoutant à la délicatesse du lieu. Miss Clara est un exemple parfait d'une rénovation respectueuse.
Ancré dans l'histoire Art Nouveau et l'âme du bâtiment, une ancienne institution de jeunes filles, le nouveau design ajoute délicatesse, élégance et sophistication modeste à ce que ce mouvement artistique promettait. Les formes organiques arrondies, les couleurs blanches très pures et les matériaux naturels solides, un mélange parfait qui crée une atmosphère unique. Un vrai plaisir.
Place / Miss Clara Hotel, Stockholm, Sweden
Architect(e)/ Wingardhsarchitects
Information / Nordic Design