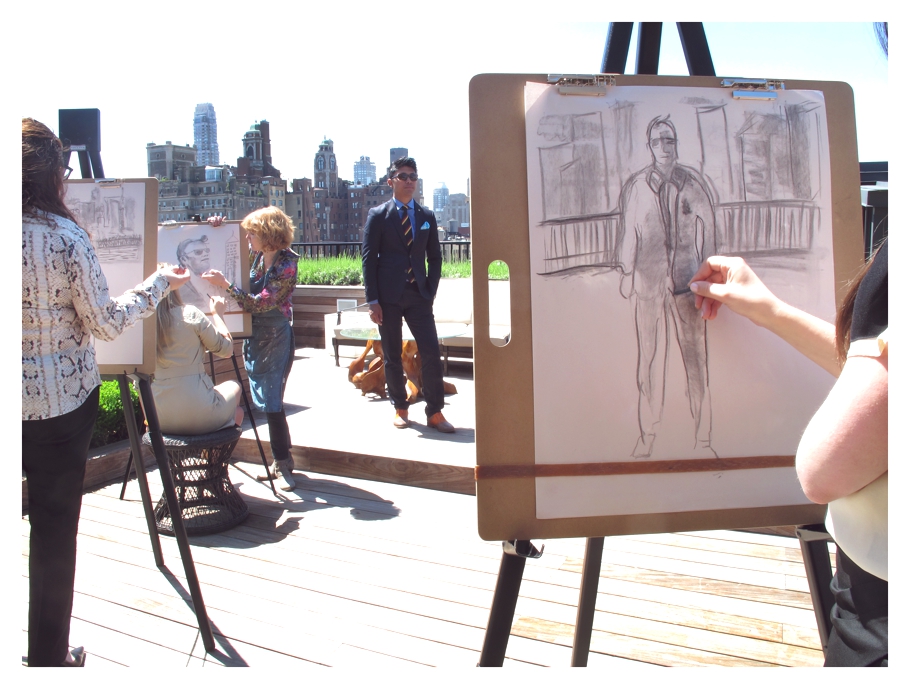 An outdoor art class ? For sure, but where can you practice with the Central park skyline at the back front ?
The Surrey Hotel in the Upper East Side of New York is proposing art classes to make its art involvement come alive. A live model, an New York Art Academy alumni as a teacher and the roof-top terrace … what better conditions to learn, improve or practice your art ?
Une classe d'art en plein air? Bien sûr, mais où pouvez-vous dessiner avec Central Park en toile de fond ?

Le  Surrey Hotel dans le Upper East Side de New York propose des cours de dessin pour faire vivre l'implication de l'hôtel dans l'art. Un modèle vivant, un ancien élève de la New York Art Academy pour professeur et la terrasse sur le toit … les meilleures conditions pour apprendre, améliorer ou pratiquer votre art, n'est-ce-pas ?
Place / The Surrey Hotel, New York, USA
Information/ adelto