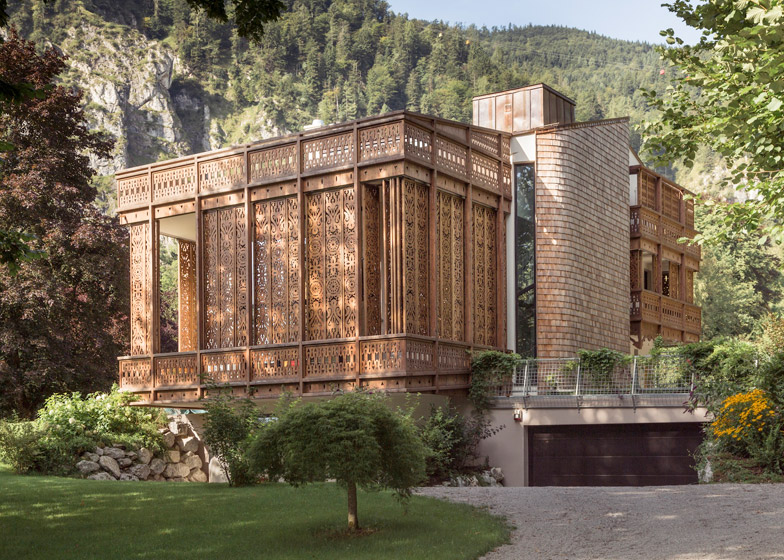 When you come back to local tradition to innovate, it always end up gorgeous. See this example.
To ensure privacy to a family in their house, the old tradition of inside wooden panels has been totally reinvented in this villa by the lake. Surrounding the house, with different heights and decoration, they bring a unique atmosphere to the inside of the house, and protects from outside viewing without becoming a bunker (see the Polish version of private home). Beautiful and tasteful.
Lorsque vous innovez à partir d'une tradition locale, c'est souvent magnifique. Cet exemple en est encore une fois la preuve.
Pour assurer l'intimité d'une famille dans leur maison, l'architecte a choisi de reinterpréter l'ancienne tradition des panneaux de bois intérieurs. Tout autour de la maison, avec des hauteurs et des décorations différentes, ils apportent une atmosphère unique à l'intérieur de la maison, et protègent de la vue extérieure sans pour autant devenir un bunker (voir la version polonaise de la propriété privée). Une villa belle et de bon goût.
Place/ villa by the lake, Austria
Architect(e)/ Alexander Diem
Photograph/ Andreas Balon
Information/ dezeen