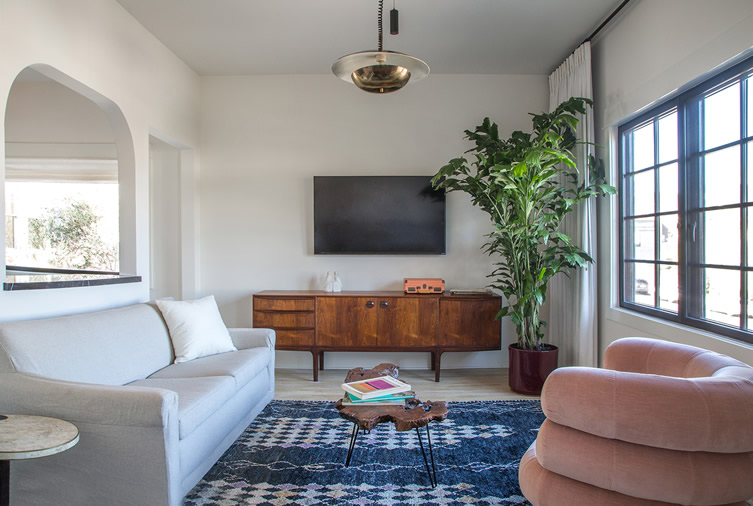 What does storytelling brings to hotels ? Check this one.
To give a personality to its 5 rooms, the Covell hotel has chosen to create a fictional character, George Covell and display 5 chapters of his life in the 5 rooms of the hotels.
As they explain: "Chapter One features a rustic materiality that is based around the young protagonist's origins in small-town Oklahoma and a subsequent move to New York City (Chapter two). By Chapter Three, George is in Paris living with his lover Claudine and things are a bit less overtly masculine and more bohemian, with softer textiles, sheepskin rugs and warmer colour tones as well as vintage pieces form the French capital. Chapter Four is the home of George as a successful writer, and the accommodations reflect the trappings of fame and a new level of affluence."
Interesting way to create a link between different atmospheres.
Qu'est-ce que le storytelling apporte aux hôtels ?
Pour donner une personnalité à ses cinq chambres, l'hôtel Covell a choisi de créer un personnage fictif, George Covell et présente ainsi 5 chapitres de sa vie.
Comme ils l'expliquent: "La Chapitre Premier met en scène une matérialité rustique basée surldes origines du jeune protagoniste dans une petite ville de l'Oklahoma et son évasion par la suite à New York City (Chapitre Deux). Au Chapitre Trois, George est à Paris où il vit avec sa maîtresse Claudine: les choses sont un peu moins ouvertement masculin, plus bohème, avec des textiles plus doux, des tapis en peau de mouton et des tonalités de couleur plus chaudes ainsi que des pièces vintage qui rappelent la capitale française. Le Chapitre Quatre est la maison de George devenu écrivain à succès, et les chambres reflètent les pièges de la gloire et un nouveau niveau de richesse ".
Une innovation éditoriale pour créer un lien entre différentes atmosphères.
Place/ Covel Hotel, Los Angeles, USA
Architect(e)/ Sally Breer Co-Mingle
Information/ we-heart