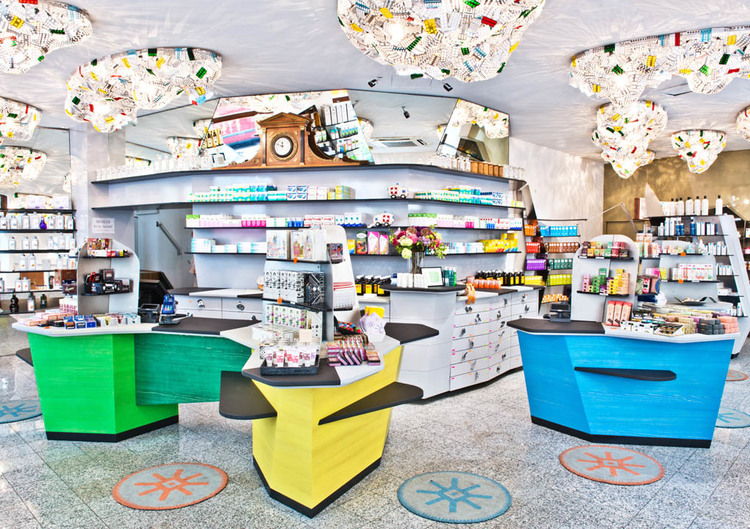 Any idea ? A place you visit so regularly you will be surprised.
This place is a pharmacy ! So colourful and inventive (check the ceiling lights) that nobody would really guess what it is. But who said a pharmacy need to be sad and grey ?
C'est un endroit que vous visitez si régulièrement vous allez être surpris.
Vous découvrez une pharmacie viennoise! Colorée et inventive (regardez les plafonniers en détail) son design nous épate au point de nous tromper. Pourtant qui a dit qu'une pharmacie devait être triste et grise ?
Places/ Marien Apotheke, Vienna, Austria
Architect(e)/ Walking Chair
Information/ carnet de notes