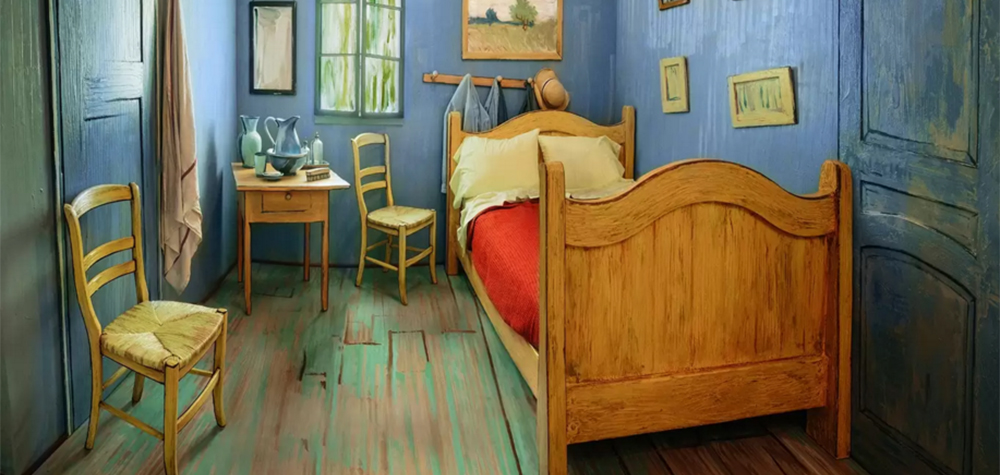 This is no painting- this is a room you can sleep in.
Looking for an incredible experience ? Sleep in a room reproducing exactly Van Gogh's famous painting ("The Bedroom") for only 9 euros on Airbnb.
This incredible initiative was in fact created to present the new Chicago Art Institute exhibition: Van Gogh's Bedrooms.
Apart from being a great buzz idea, this proposition raises a larger question for hoteliers: if Airbnb can provide easily amazing room settings, how quick can hoteliers react ? It clearly shows that hotels are not solely about decor but much more about a global holistic experience providing both an outstanding service and a great moment at each client touch point. A much more complicated challenge.
Ceci n'est pas une peinture.C'est une véritable chambre dans laquelle vous pouvez dormir. Cette chambre propose l'expérience incroyable de se retrouver dans le célèbre tableau de Van Gogh ("La Chambre") et pour seulement 9 euros sur Airbnb.
En fait, cette chambre incroyable a été crée pour présenter la nouvelle exposition du Chicago Art Institute: Les chambres à coucher de Vincent Van Gogh.
Au-delà d'être une excellente idée de buzz, cette idée soulève une question plus importante pour les hôteliers: si Airbnb peut proposer facilement et rapidement des chambres aussi étonnantes, à quelle vitesse les hôteliers peuvent-ils réagir? Cette initiative démontre clairement qu'être un hôtel ne peut pas être uniquement la proposition d'un décor aussi design ou magnifique soit-il. Un hôtel se doit d'être beaucoup plus: une expérience holistique globale, conçue dès le départ et fondée à la fois sur un service exceptionnel et sur la maîtrise d'une expérience à chaque point de contact client. Un défi beaucoup plus ambitieux.
Lieu/ Chicago Art Institute, Chicago, USA
Information/ This is Colossal