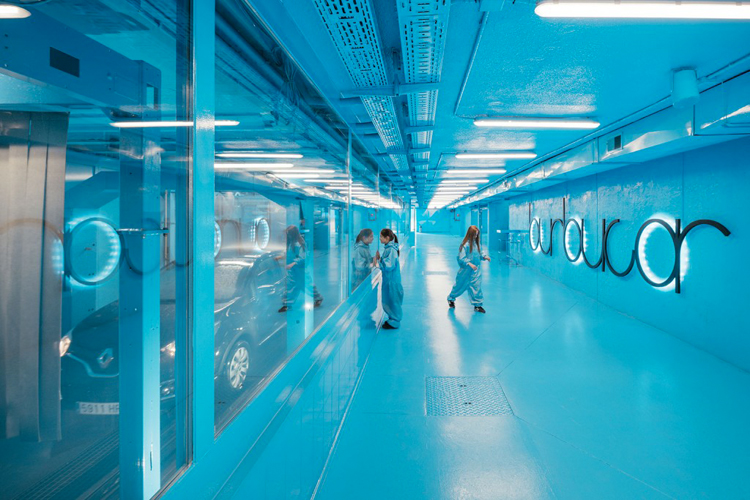 This is no factory, nor industrial environment. This could exist around the corner of your street.
Burbucar is a car wash, entirely redesigned to express the most demanding cleanliness and innovation that was put into this facility. You can follow visually your car from start to end, discover all the products used on your car, discover how the place recycles all the water use. All this while being able to relax in a VIP space. Deep into the blue!
Ceci n'est ni une usine, ni un environnement industriel. Ce lieu pourrait même exister au coin de votre rue. Burbucar est un espace de lavage de voiture, entièrement repensé pour exprimer la propreté la plus exigeante et l'innovation extrême qui a présidé à cette installation. Vous pouvez suivre visuellement votre voiture du début à la fin du lavage, découvrir tous les produits utilisés sur votre véhicule et observer le recyclage de toute l'eau utilisée. Tout cela tout en proposant un espace de détente VIP. Une plongée dans le bleu.
Place/ Burbucar car wash, Madrid, Spain
Architect(e)/ Lina Toro
Information/ urdesign