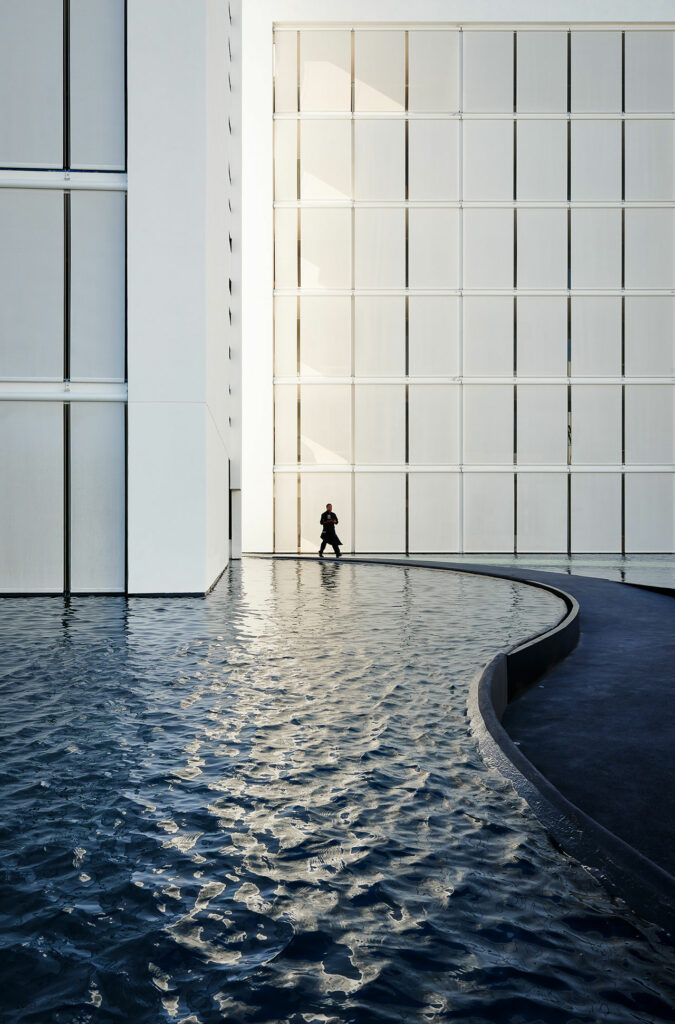 This is no business district. Quite the opposite. Discover an amazing resort.
The Mar Adentro Hotel is revisiting entirely the idea of sea resort. Miguel Angel Aragones, the architect, has created a stunning place, bringing water inside the resort and blending white buildings, geometrical circulations and open public places. With the addition of colored light at night, this resort is one of a kind. An immersive architectural experience.
Ceci n'est pas un quartier d'affaires. Plutôt l'inverse.
Le Mar Adentro Hôtel revisite entièrement l'idée de resort. L'architecte Miguel Angel Aragones a créé un lieu magnifique, insérant l'eau à l'intérieur du resort, et mélangeant bâtiments blancs, circulations géométriques et lieux publics grand ouverts. L'ajout de jeux de lumière de couleur la nuit rend cet hôtel unique en son genre. Une immersion architecturale.
Place/ Mar Adentro Hotel, Los Cabos, Mexico
Architect(e)/ Miguel Angel Aragones
Information/ Yatzer