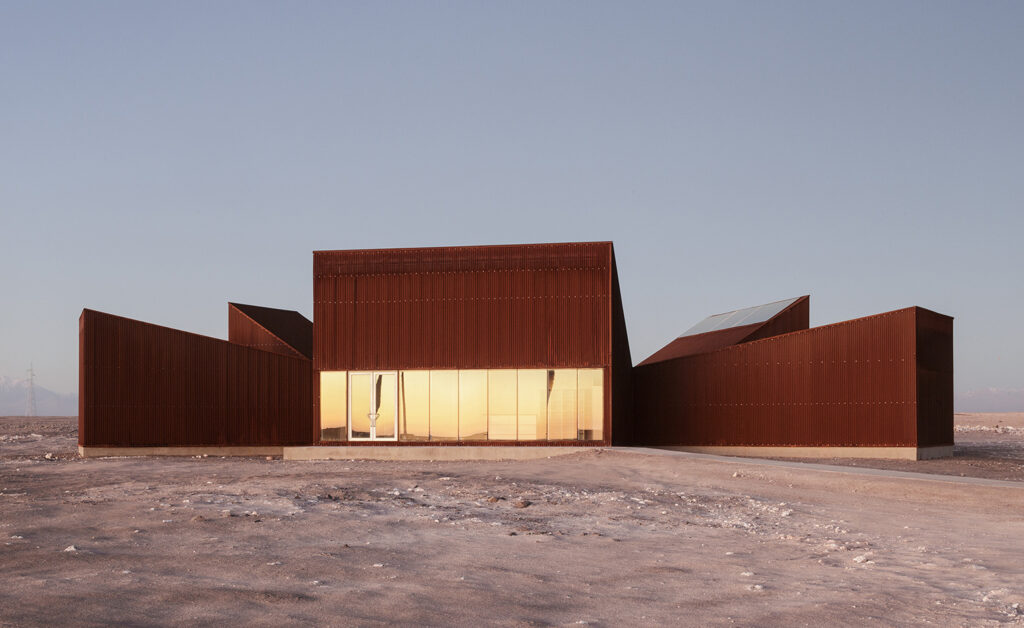 In the middle of nowhere, what can it be ?
This amazing place is the visitor's center of an enery farm in the Atacama desert in Chile. Created to evoke the aridness and rough environment, it proposes help to visitors and tourists to discover the region and the energy facility. Incredible place.
Au milieu de nulle part, que peut bien être ce bâtiment ?
Cet endroit étonnant est l'office du tourisme d'une ferme énergétique dans le désert d'Atacama au Chili. Conçue dans l'évocation de l'aridité et de la rudesse de l'environnement, le lieu propose d'aider les visiteurs et les touristes à découvrir la région et l'installation des éoliennes. Un endroit incroyable.

Place/ Corten Steel energy farm visitor centre, Atacama desert, Chile
Architect(e)/ Emilio Marin
Information/ Wallpaper