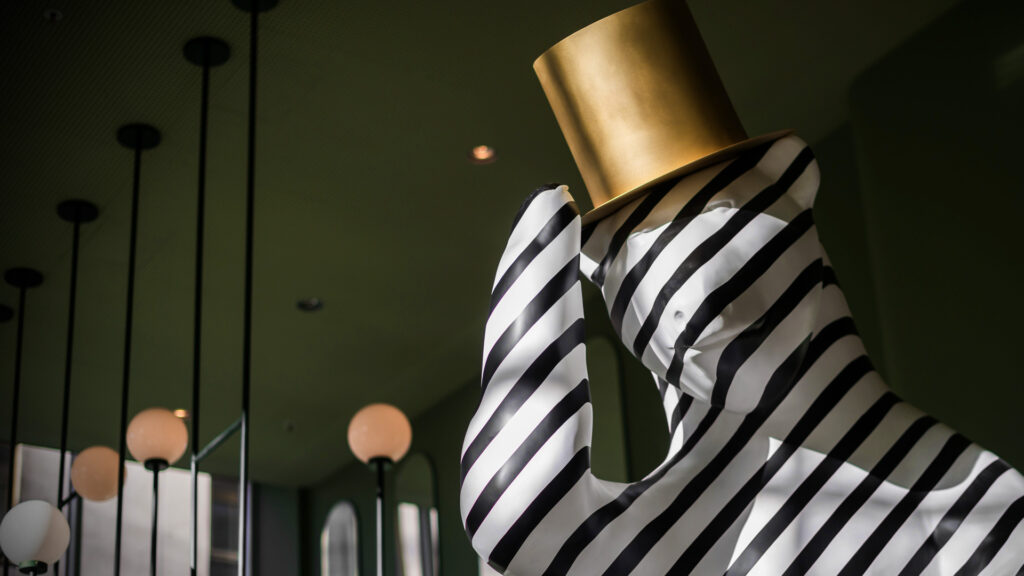 Creating a personnality interior hotel is a designer's job. But not solely. Check it out.
This new hotel in Madrid, by Jaime Hayon, the famous Spanish designer, is perfectly representative of his delicate style. Shaded colours, round forms, and straight copper lines.
Ce nouvel hôtel madrilène par Jaime Hayon, le célèbre designer espagnol, est parfaitement représentatif de son style délicat. Couleurs poudrées, formes rondes et lignes droites cuivrées et lumineuses.
But what is truly interesting in this project is an usual fundamental issue in hotels: the association between the art on the walls and the designer's work. Here, it is a perfect association between Jaime Hayon's universe and the pictures on the walls created by multimedia artists Nienke Klunder and Wiglius de Bie of KlunderBie, directly commissioned by Jaime Hayon.
Mais ce qui est vraiment intéressant dans ce projet c'est quelque chose qui est très rarement réussi dans les hôtel: l'association entre les oeuvres d'art au mur et le travail du designer. Or ici, c'est une entente parfaite entre l'univers de Jaime Hayon et l'art sur les murs créés par les artistes multimédia Nienke Klunder et Wiglius de Bie de KlunderBie, commandé directement par Jaime Hayon.
Place/ Barceló Torre de Madrid, Spain
Designer/ Jaime Hayon
Information/ yatzer