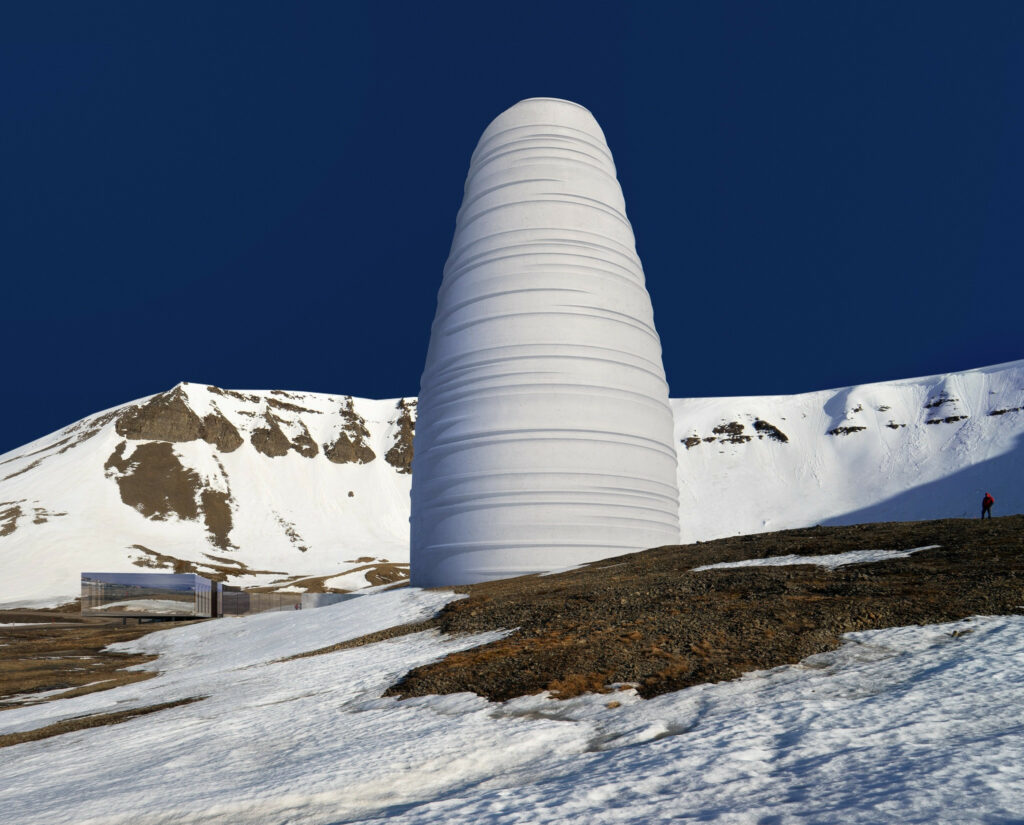 One would not say but this scale-less form hides a worldwide millennial project.
Gigantic, both familiar and enigmatic at the same time, this pioneering visitor center has been created to be the world's memory. Located in Svalbard, a Norwegian archipelago where the Arctic temperatures enables long-term storage, this Arc will be the place where digital data and biodiversity stored would last for centuries.
The interior of the structure as been intentionally designed as two contrasted spaces: rationality and stoicism are at the rendezvous in the entrance building, while the wooden interior of the exhibition is warm and inviting. Even like that, we might feel small in this world's archive vault…
---
On ne dirait pas mais cette immense structure cache un projet mondial d'envergure millénaire.
Gigantesque, à la fois familier et énigmatique, ce centre d'accueil pionnier a été créé pour être une archive du monde. Situé à Svalbard, un archipel norvégien où les températures arctiques rendent le stockage à long terme possible, cet Arc serait le lieu où les données numériques et la biodiversité réunies se conserveront pendant des siècles.
L'intérieur de la structure a été volontairement conçu comme deux espaces contrastés : rationalité et stoïcisme sont au rendez-vous dans l'entrée, tandis que l'intérieur de l'exposition, en bois, est chaleureux et convivial. Même comme ça, on doit se sentir bien petit sous la voute qui abrite les archives de ce monde…
Place/ The Arc, Svalbard
Architect(e)/ Snøhetta
Information/ Globetrender