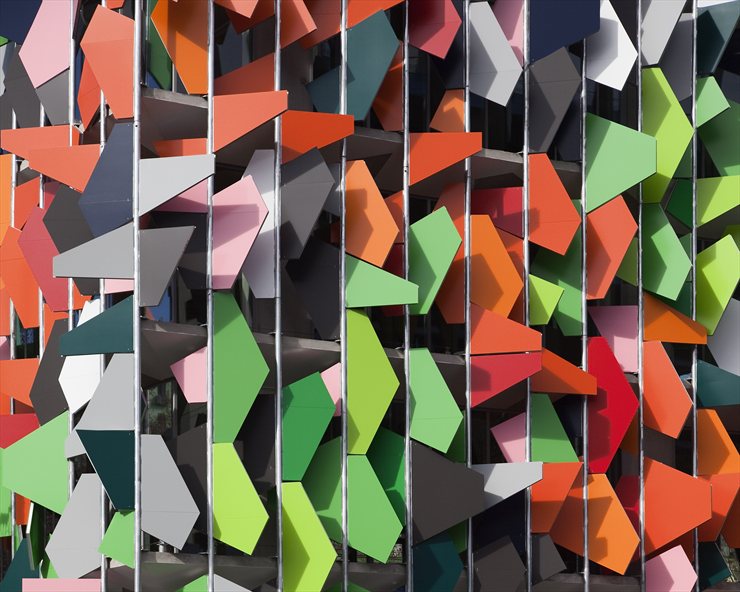 Un mobile géant ? Un paravent ? Pas du tout. Il s'agit de la façade de l'immeuble Pixel à Melbourne.
Si la couleur est de plus en plus présente dans les lieux, elle est souvent uniquement décorative. Dans l'immeuble Pixel, couleur et structure s'associent pour faire une façade inédite, mais surtout une composante de la neutralité carbonne de l'immeuble, premier immeuble écologiquement neutre d'Australie.
A giant, mobile screen ? Not at all. It is a close shot of the Pixel building façade in Melbourne.
If color is usually used for decoration, it's usage is here much more interesting this time. It plays a role, with the chaotic structure, in the carbon neutral capacity of the building; the first "carbon neutral" building in Australia.
[slideshow]
Place / Pixel Building, Melbourne, Australie
Architect(e) / Studio 505, Australie
Information / Inthralld