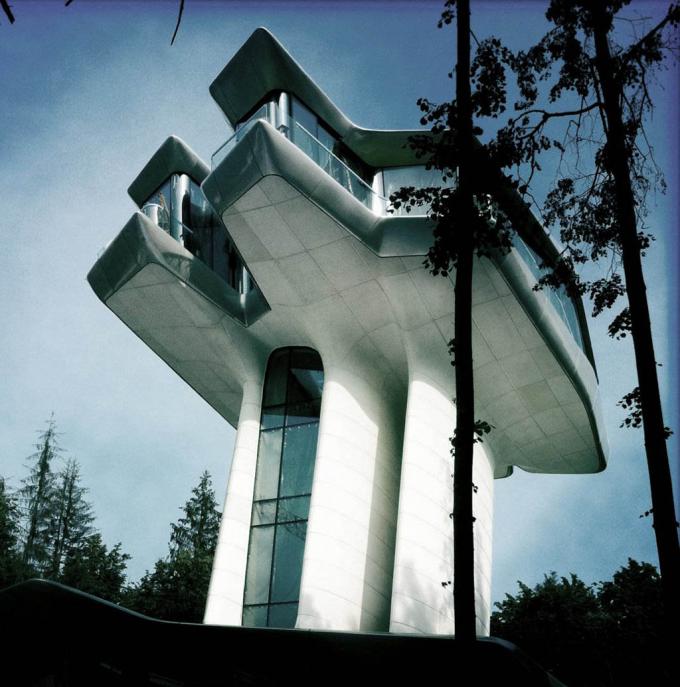 Oui, vous êtes en Russie. Mais ce n'est pas un ancien bâtiment soviétique à la gloire de la conquête spatiale, c'est la toute nouvelle résidence de l'oligarque russe Vladislav Doroninis, crée par Zaha Hadid.
D'une forme clairement inspirée d'un vaisseau spatial, en pleine construction actuellement, la structure verticale de plus de vingt mêtres de haut permet toutefois d'ajouter à une maison très agréable, les vues les plus magiques sans doute de la banlieue moscovite.
You are in Russia… of course. But this is no Communist-style Memorial to the Spatial Conquest. This is a complete recent residence, created by Zaha Hadid for the russian billionaire Vladislav Doroninis. With a clear spaceship inspiration, the residence looks amazingly innovative. And the bright idea of building a 20 meters vertical structure adds gorgeous views to a very comfortable residence.
[slideshow]
Place/ Capital Hill Residence, Moscou/ Moscow, Russie/ Russia
Architect(e)/ Zaha Hadid
Information/ Metalocus.es