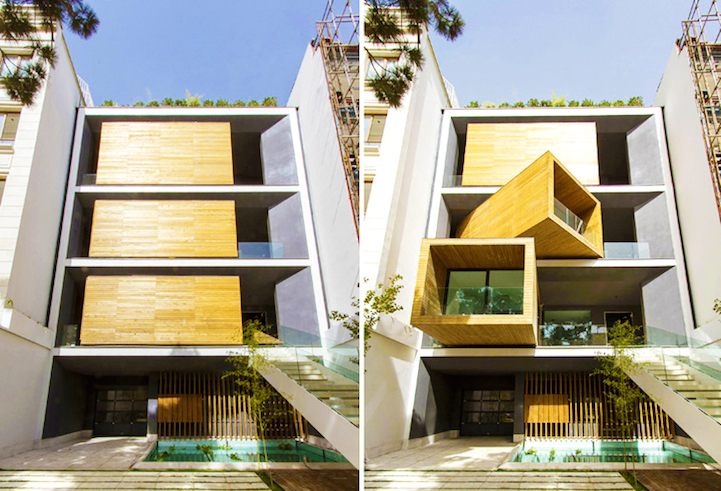 What if your house could rotate to follow the sun or give you more space ? This is now a reality with this incredible house.
The Sharifi-Ha house in Teheran is an amazing creation: the facade rooms of all three levels can rotate to create more space for the inhabitants. All this with just by pushing on a button.  Flexible and adaptable, a new definition of home ?
La maison Sharifi–Ha à Téhéran est une création étonnante: les pièces en façade sur les trois niveaux peuvent pivoter vers l'avant,  pour créer davantage d'espace pour les habitants. Tout cela avec en appuyant simplement sur ​​un bouton. Mouvantes et adaptables, de nouvelles fonctions pour les maisons ?
Place / Sharifi-ha House, Teheran, Iran
Architect(e)/ Nextoffice
Information/ My Modern Metropolitan