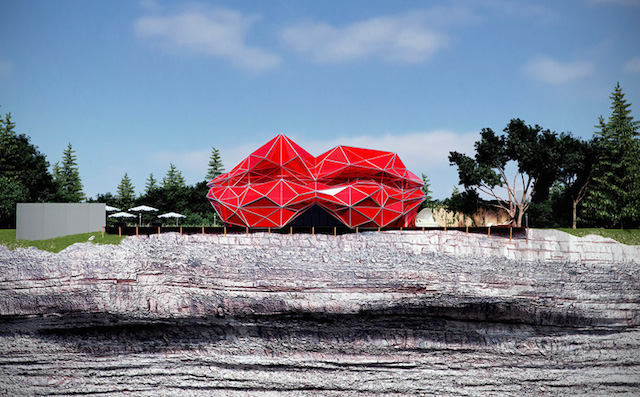 Who said architecture couldn't be a tribute ? This villa is clearly one. Discover to whom in the article.
A pair of ruby lips, perched on a cliff, the Madame Sur Villa is a tribute to surrealism, and mainly to Salvador Dali. Created by a Russian architect who loves to offer extravagant villas, this one is the simplest ! Before Christmas, you will discover the other – crazy – ones on Thursdays in our Nawaq posts.
Tel une paire de lèvres rubis, perchée sur une falaise, la villa Madame Sur est un hommage au surréalisme, et principalement à Salvador Dali. Crée par un architecte russe qui aime proposer régulièrement des villas extravagantes, celle-ci est la plus sage ! D'ici Noël, vous pourrez découvrir les autres le jeudi dans les Nawaq.
Place/ Madame Sur Villa, Russia
Architect(e)/ Vasily Klyukin
Information/ Fubiz