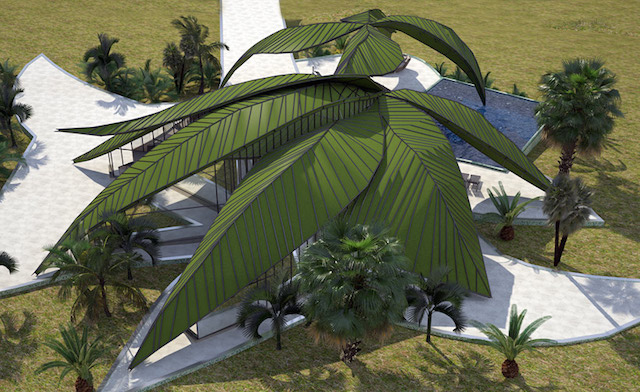 If you are under a snow storm, enjoy this paradise villa, dedicated to palms and exotic feeling.
Let's dream about a gorgeous villa, under an exotic sun, but shaded under large palm-shaped roofs.
Si vous êtes sous une tempête de neige, profitez de la vision idyllique de cette villa de paradis, dédiée au monde de l'exotisme. Rêvons ainsi d'une villa magnifique sous un soleil exotique, ombragée sous de grands toits en forme de palmiers. Désir immédiat.

Place/ Palm Oasis Villa
Architect(e)/ Vasily Klyukin
Information/ Fubiz