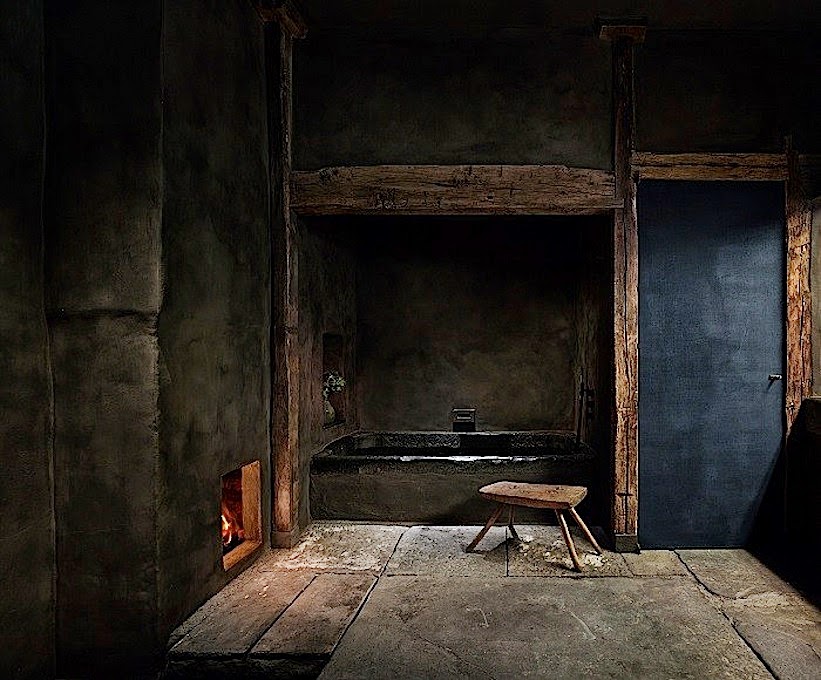 Lost in the 18th century ? In a painting ? Absolutely not. You will never guess …
You are in the Tribeca Penthouse of the Greenwich Hotel in New York. Created by a duet (the Belgian designer Axel Vervoordt and the Japanese architect Tatsuro Miki) together with the owners of the hotel, Ira Drukier and Robert de Niro, the penthouse is created upon the philosophical belief of Wabi, that states that beauty is found in imperfection and authenticity. A beautiful out-of-the world experience. Check the entire place in the slideshow !
En plein 18ème siècle? Dans un tableau ? Pas du tout.
Vous êtes dans le Penthouse Tribeca de l'Hôtel Greenwich à New York. Créé par un duo très talentueux, le designer belge Axel Vervoordt et l'architecte japonais Tatsuro Miki, avec les propriétaires de l'hôtel, Ira Drukier et Robert de Niro, il est agencé selon la croyance philosophique du Wabi, qui pense que la beauté se trouve dans l'imperfection et dans l'authenticité. Une expérience unique.
Découvrez le penthouse complet dans le diaporama.

Place/ The Greenwich Hotel, The Tribeca Penthouse, New York, USA
Designers/ Axel Vervoordt & Tatsuro Miki
Information/