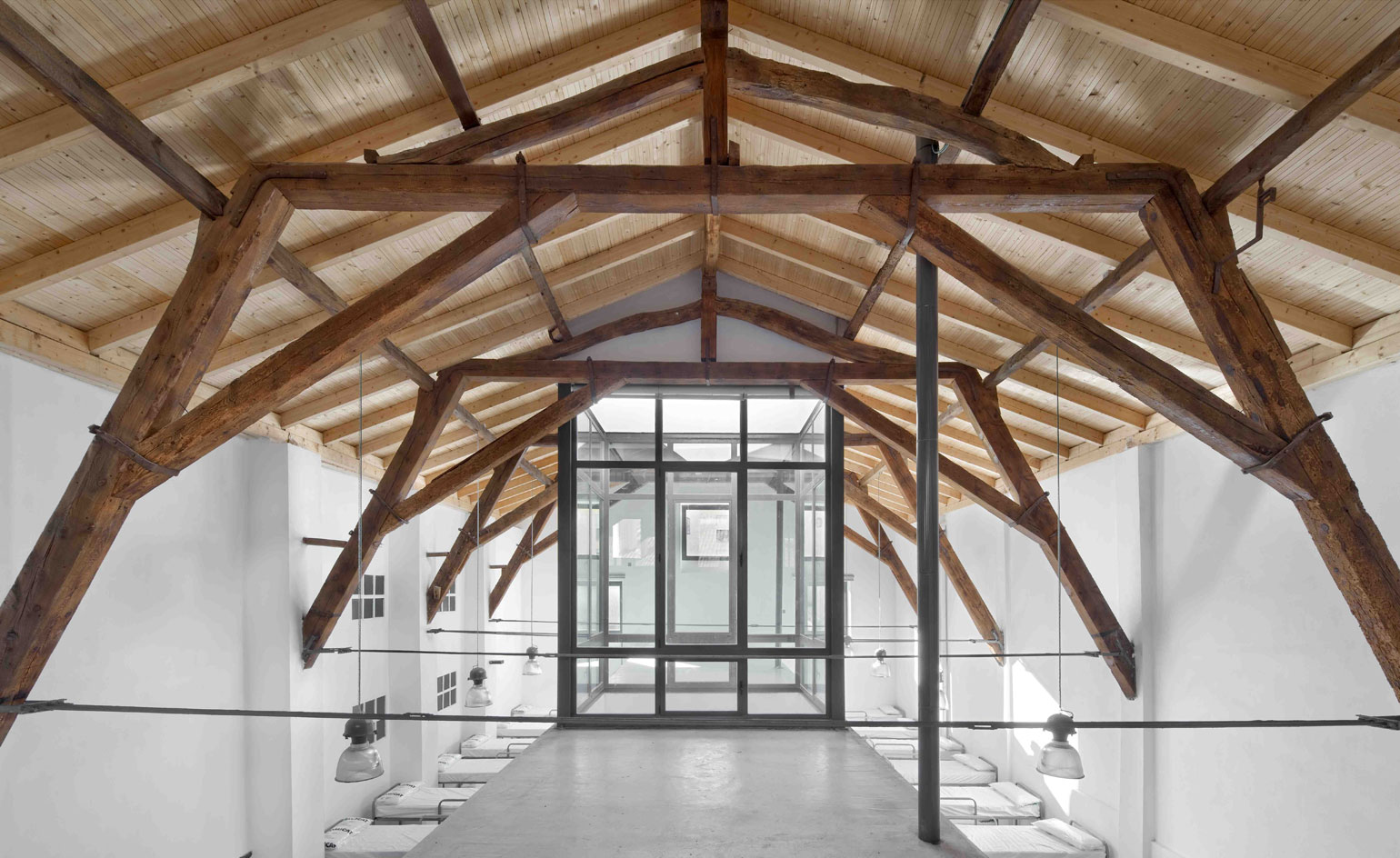 Why would a pilgrimage be old and dusty ? Check this contemporary hostel for Pilgrims.
On the road to Santiago de Compostela, in the north of Spain, you can decide to rest your sore feet in this amazingly modern hostel. SImple comfort, bar and restaurant have been created in a former art and culture center. It seems so logical to experience beauty along the path to a more serene mind.
Pourquoi un pèlerinage serait-il vieux et poussiéreux?
Sur la route de Saint Jacques de Compostelle, dans le nord de l'Espagne, vous pouvez décider de reposer vos pieds endoloris dans cette auberge résolument moderne. Un confort simple, un bar et un restaurant, le tout créé dans un ancien centre d'art et de culture. Après tout, il semble logique de faire l'expérience de la beauté sur le chemin qui mène à la sérénité de l'esprit.
Place/ Hostel St James, Logrono, Spain
Architect(e)/ Sergio Rojo
Information/ Wallpaper