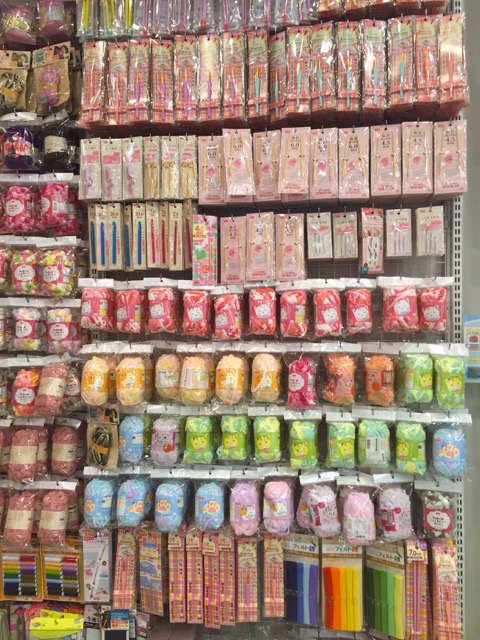 Cheap can be fun ! And when Japanese work on it, it also becomes a great retail experience.
In Asia, Daiso is a very well known Japanese brand, proposing to its clients "Surprises and Fun". What makes it so special is the way they organise their stores: per theme (kitchen, children…) and then by colour … When you get into a Daiso store, you enjoy a colourful hypnotic trip into cheap and fun products. In a striking, yet beautiful way.
Daiso is now entering the USA. If you can visit one, you definetly must !
Have you seen the other innovating places we discover during our latest Trend Trip in South East Asia.
Acheter des petits prix peut être un grands moments! Et quand les japonais y mettent leur patte, cela devient également une belle expérience de shopping.
En Asie, Daiso est une marque japonaise très connue, proposant à ses clients "des surprises et du fun". Ce qui rend cette marque si spéciale est la façon dont elle organise ses magasins: par thème (cuisine, enfants …), puis par la couleur … Quand vous entrez dans un magasin Daiso, vous entrez dans un voyage hypnotique et coloré, pleins de produits bon marché et amusants. D'une façon forte et magnifique !
Daiso est maintenant aux Etats-Unis. Si vous pouvez en visiter un, faites-le!
Lors de notre dernier Trend Trip en Asie du Sud-Est, nous avons découvert de nombreux lieux incroyables. Allez les découvrir à votre tour!
Place / Daiso, Bangkok, Thailand