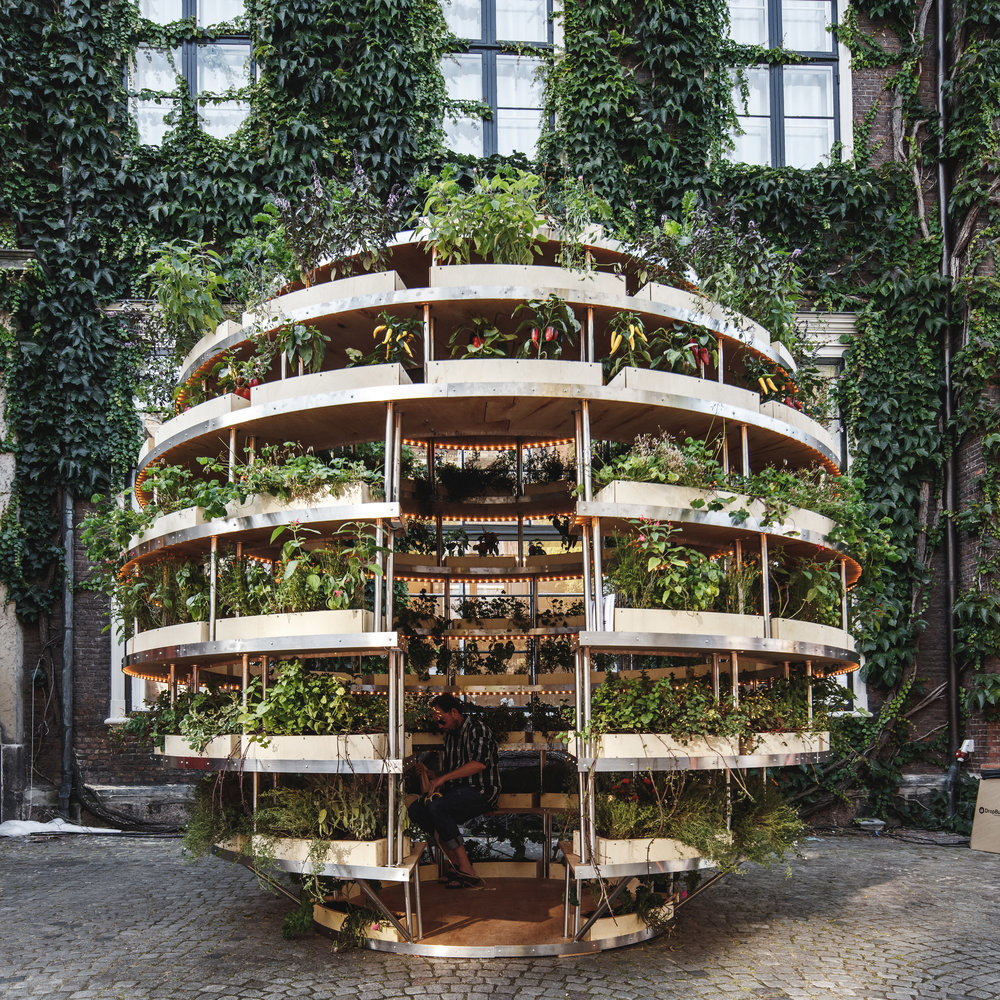 Is this a contemporary sculpture, an urban folly ?
With this Growroom, any city can mix urban quality of life with new ways of covering its own needs in plants, vegetables and fruit growing.
This quizz starts a series of posts on how architecture is shaping our future. Check other initiatives every Tuesday during the month of January.
Ceci n'est ni une sculpture contemporaine, ni folie urbaine. C'est un lieu de culture. Mais une autre sorte de culture.
Avec ce Growroom, toute ville peut facilement mêler qualité de vie urbaine avec de nouvelles façons de couvrir ses propres besoins en plantes, légumes et fruits.
Ce quizz démarre une série de Posts sur la façon dont l'architecture façonne notre avenir. Découvrez d'autres initiatives tous les mardis du mois de janvier.
Place/ Growroom, Chart Art Fair, Copenhagen
Architect(e)/ Mads-Ulrik Husum & Sine Lindholm
Interaction designer / Thomas Sandahl Christensen
Gardener / Sebastian Dragelykke, Tradium & Raaschou
Information/ Space10