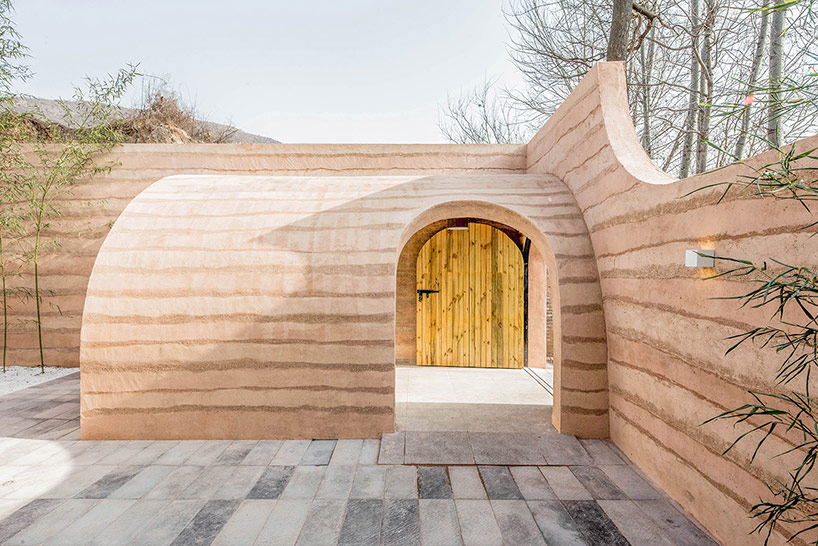 Don't ask yourself where are you, but under where are you …
This amazing place is a cavehouse. Half of the house, the living room and bedroom are under the ground and the very clever architect has separate the other rooms from the underground area and established them in vaulted spaces along the courtyard. It feels almost like a middle-age small castle, all nestled behind it walls.
Ne vous demandez pas où vous êtes, mais sous quoi êtes-vous …
Cet endroit incroyable est construite sur une grotte. La moitié de la maison, le salon et la chambre à coucher sont sous la terre. L'architecte a très intelligemment séparé les autres espaces de la partie souterraine et les a réparties dans des espaces voûtés posés le long de la cour. On a presque l'impression d'un petit château du moyen-âge, niché derrière ses murs.
Place/ Private house, Loess plateau, China
Architect/ Hypersity architects
Information/ designboom