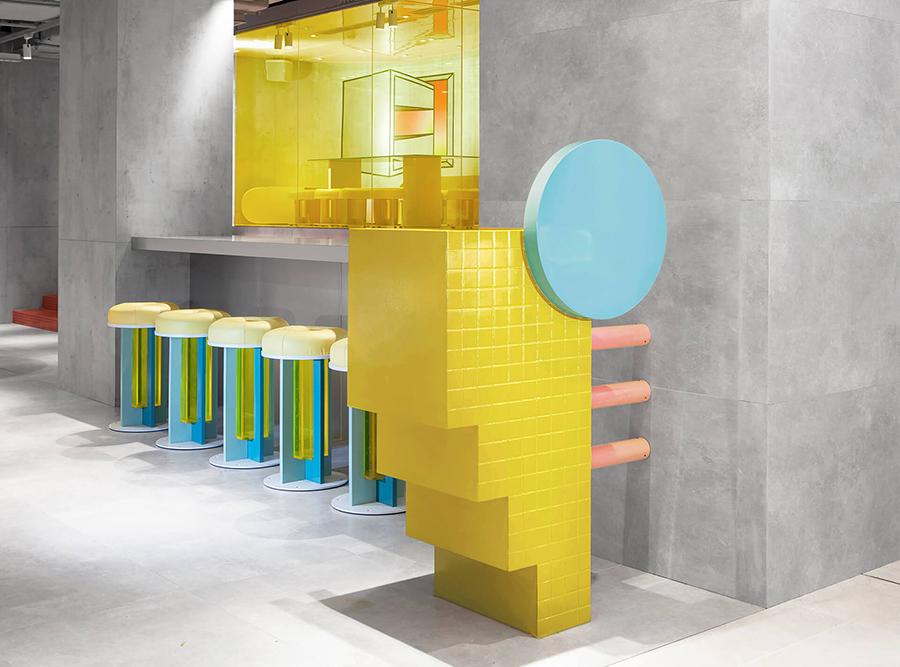 The evolution of new places' palette is always interesting. Pastries are best tasted in a sweet environment, agreed. Yet, this Dessert Bar is blending boldness and sweetness. Check it out.
In Hong-Kong, food is a serious matter and this new Dessert Bar in Causeway Bay is no exception. The choice of colors and design makes it an experience in itself. The hand-made iconic Hong-Kong desserts available include pineapple buns, tong sui and egg tarts. And the place is designed to push to sharing and enjoying.
L'évolution de la palette colonelle des nouveaux lieux est toujours intéressante. Bien sûr les pâtisseries se dégustent mieux dans un environnement sucré. Mais avec une telle audace …
À Hong-Kong, bien manger est une affaire sérieuse et ce nouveau Bar à Dessserts à Causeway Bay ne fait pas exception. Le choix des couleurs et du design en fait une expérience en soi. Les desserts emblématiques fait main de Hong Kong proposés dans ce lieu sont des petits pains à l'ananas, des tong sui et des tartes aux œufs. Et l'endroit est conçu pour encourager le partage et le plaisir autour de grandes tables.
Place/ Eat Darling Eat, Causeway Bay, Hong-Kong, China
Design / NC Design & Architecture (NCDA)
Information/ The Cool Hunter