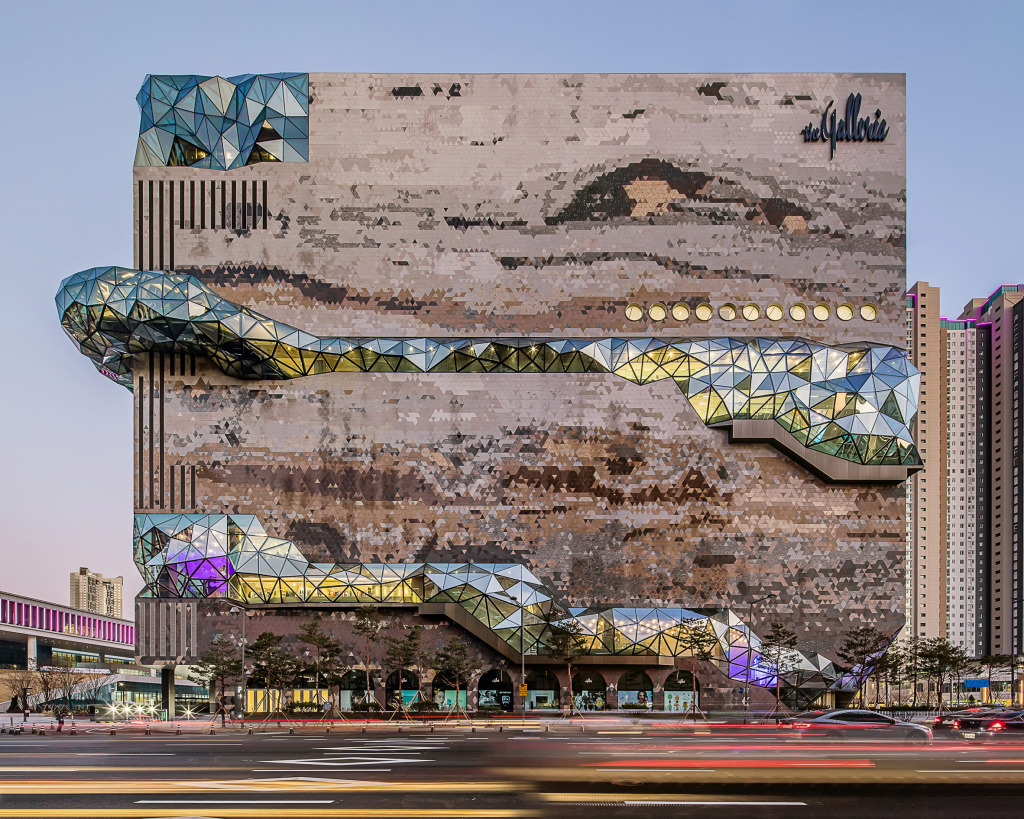 Grand organic architecture, mixing stone mosaic, glass and steel. Amazing.
This amazing place is an ode to nature, mixing stone mosaic to evoke the subtlety of nature, and glass organic outgrowths that proposes experiential paths and inside terraces to the shoppers to change their way of roaming inside a department store. Very interesting ideas, worth experiencing.
Cet endroit étonnant est une ode à la nature, mélangeant la mosaïque de pierre pour évoquer la subtilité de la nature, et des excroissances organiques en verre qui proposent des parcours expérientiels et des terrasses intérieures aux clients. Cela permet de changer leur façon de se déplacer au sein d'un grand magasin. Idées très intéressantes, à découvrir en vrai, dès que possible.
Place / The Galleria, Department Store, Gwanggyo, South Korea
Architect(e)/ OMA
Information/ archello