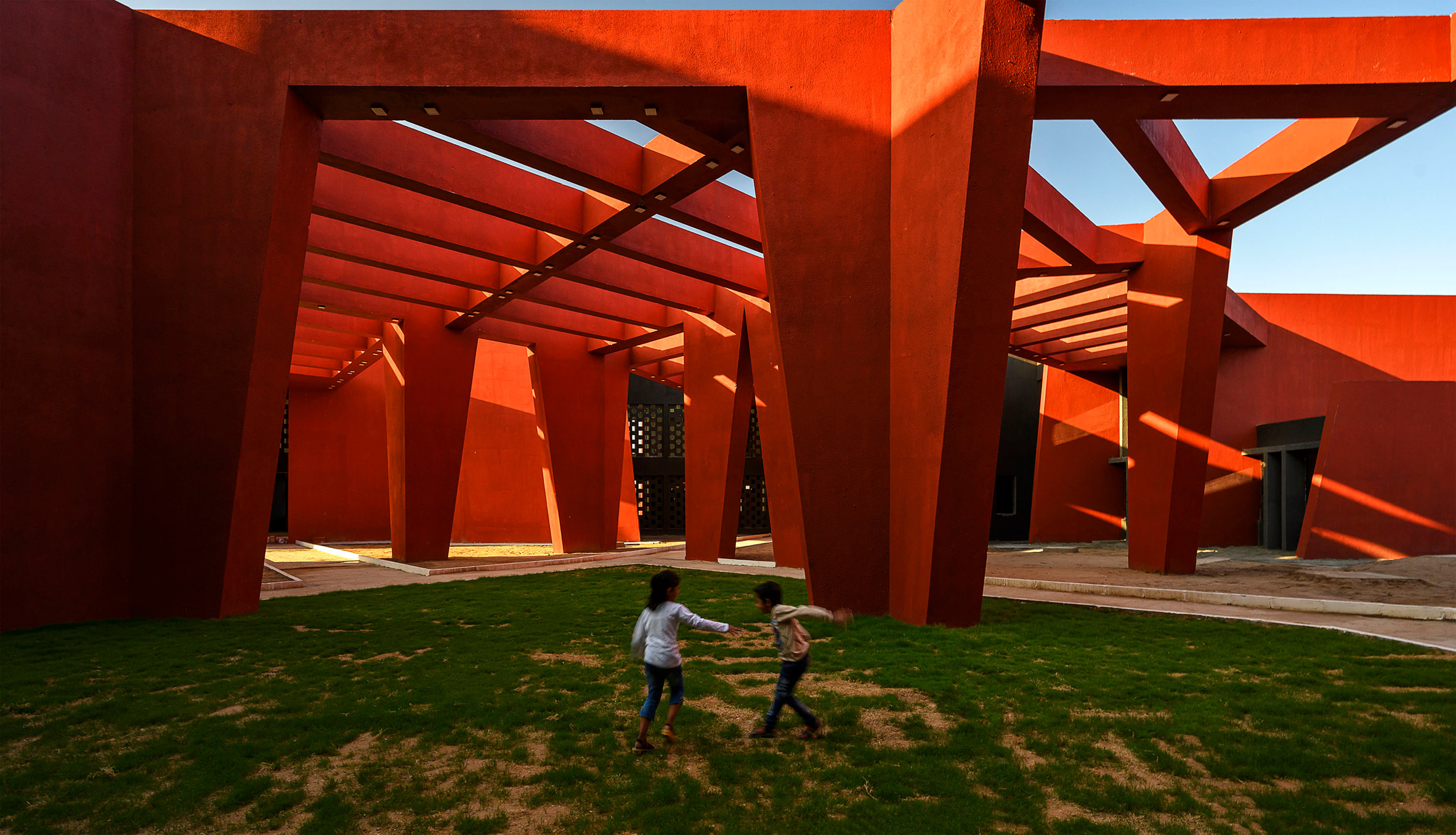 How do you build a school in a desert climate ?
In a desert climate, creating a school is all about North orientation and maximizing the creation of shade. This new school in Rajasthan has perfectly understood those principles: the beautiful red giant pergolas outside and the thickness of walls inside help students in this difficult conditions. With the addition of small openings in the walls and peps colors, the place must be a wonderful experience for kids.
Dans un climat désertique, créer une école consiste à orienter le plus possible vers le Nord et à maximiser la création d'ombres. Cette nouvelle école au Rajasthan a parfaitement compris ces principes: les pergolas rouges géantes à l'extérieur et l'épaisseur des murs à l'intérieur aident les élèves dans ces conditions difficiles. Avec l'ajout de petites ouvertures dans les murs et des couleurs peps, le lieu doit être une expérience merveilleuse pour les enfants.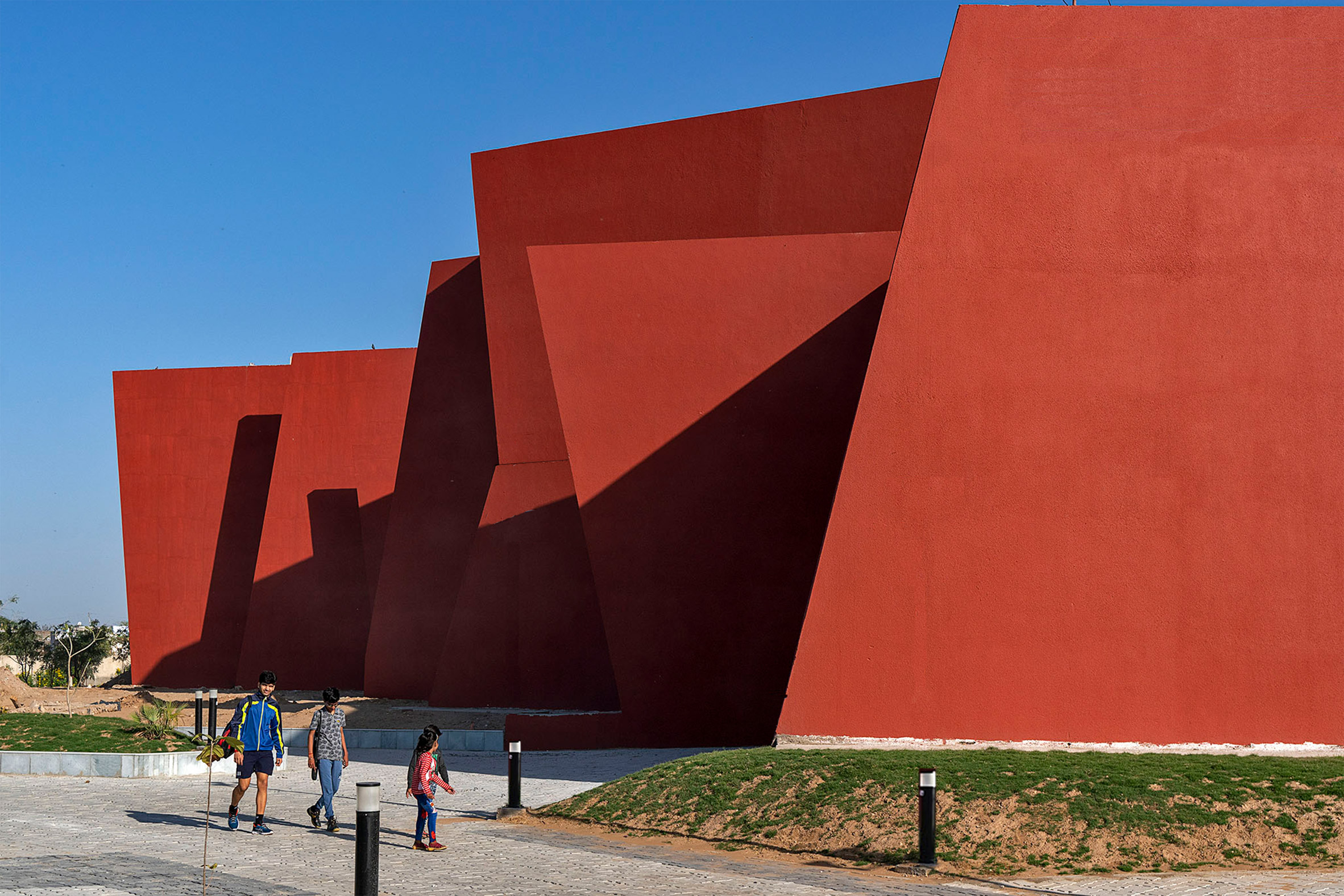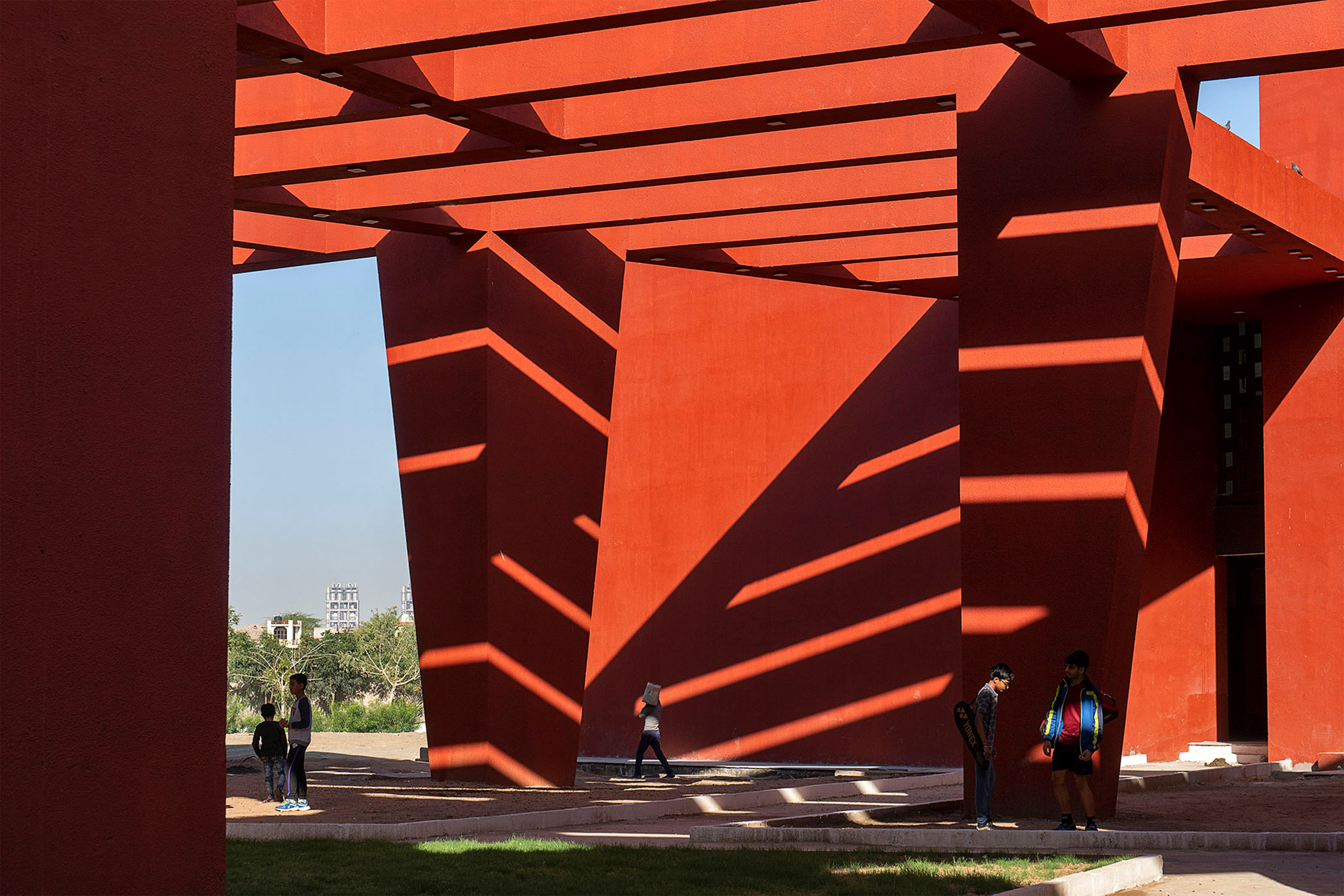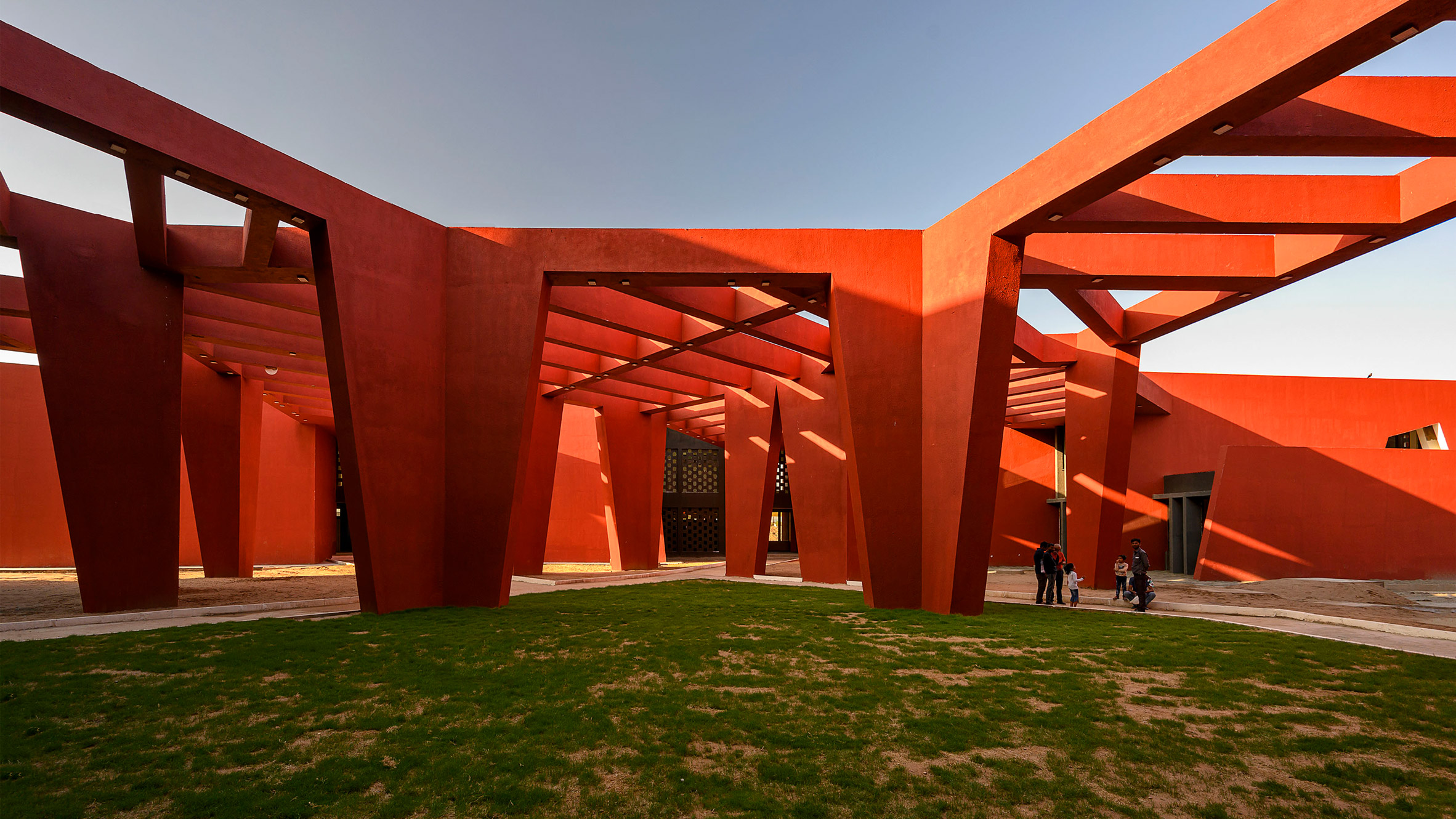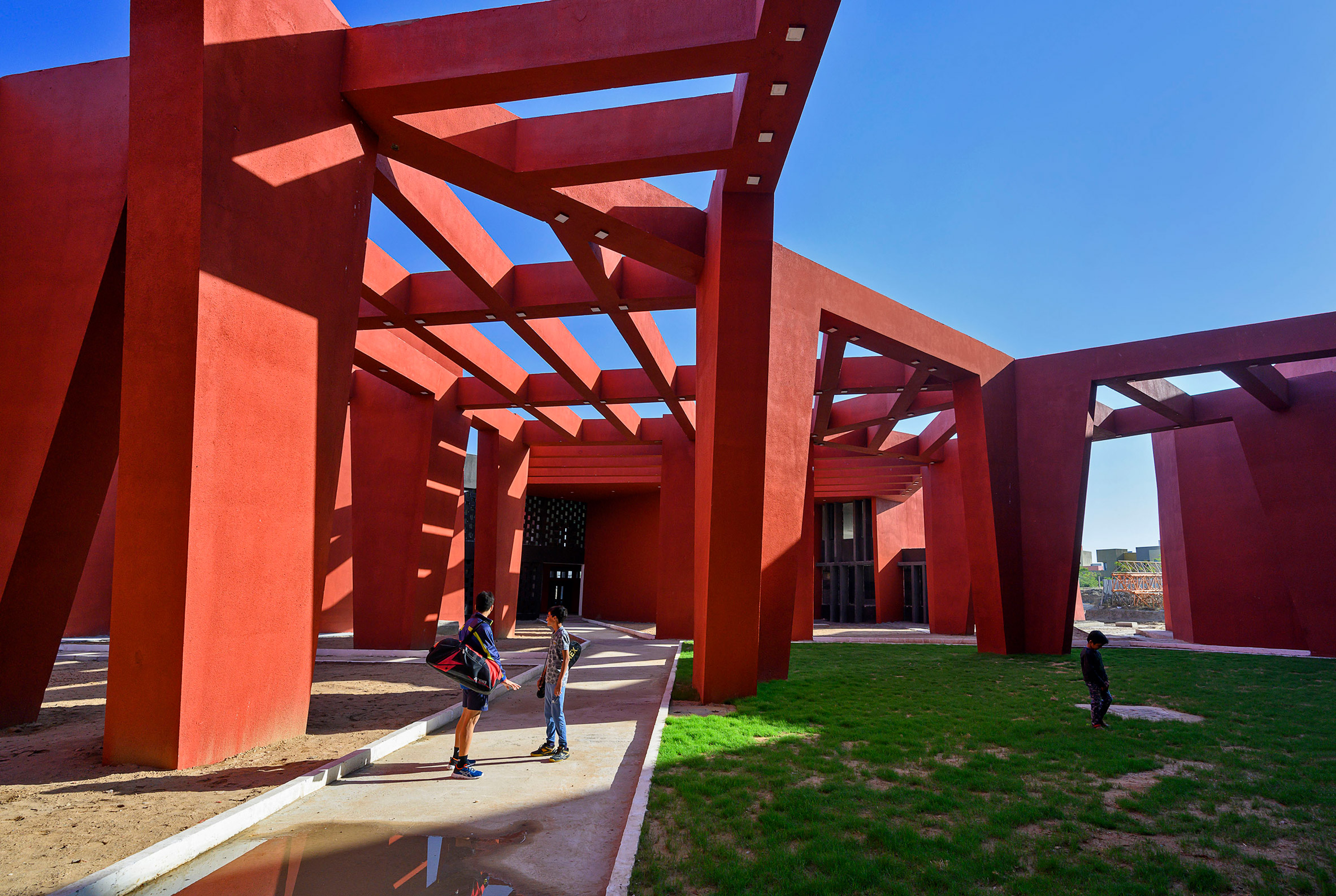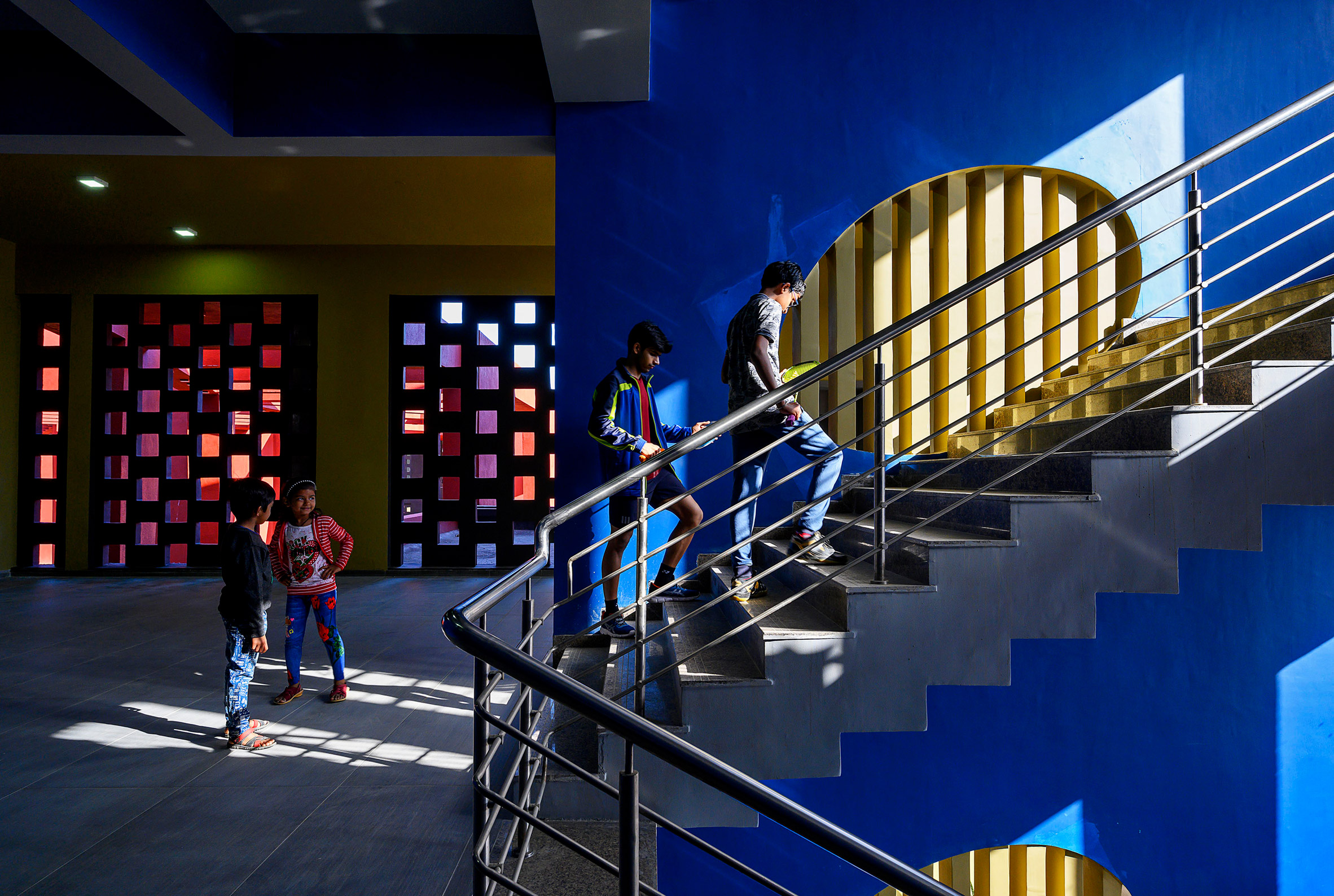 Place/ Rajasthan school, India
Architect(e)/ Sanjay Puri Architects
Information/ adelto