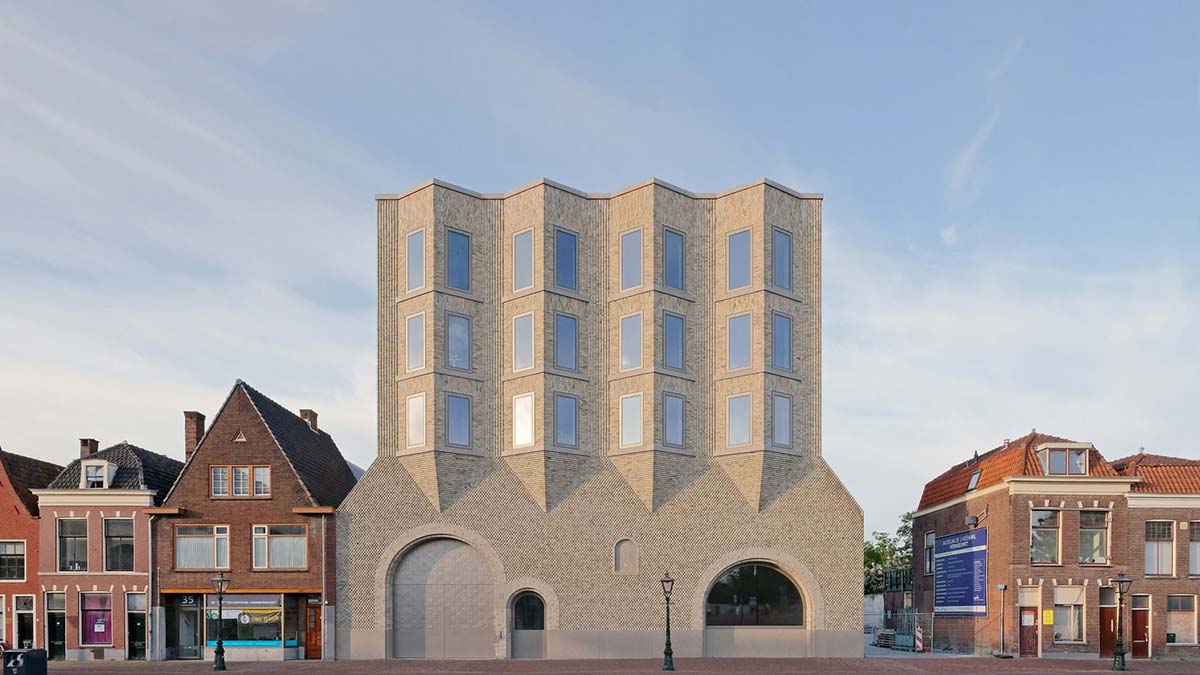 This is no 3D rendering. This is a beautiful new building in The Netherland, as arty as the pieces it displays.
Historic Museum De Lakenhal in Leiden has been renovated and a new building has been added to expand exhibition spaces. And its amazing brick facade pays tribute to the Dutch brick architectural history and to woolen fabric and factories, as the place was originally created as a guild hall for cloth merchants.
Le musée historique De Lakenhal à Leiden vient juste d'être rénové et un nouveau bâtiment a été ajouté pour agrandir les espaces d'exposition. Son étonnante façade en brique rend hommage à l'architecture hollandaise en briques et aux tissages de laine, car l'endroit était initialement une salle de guilde pour les marchands de tissus.
Place/ Museum De Lakenhal, Leiden, The Netherlands
Architect(e)/ Happel Cornelisse Verhoeven & Julian Harrap Architects
Information/ Worldarchitecture