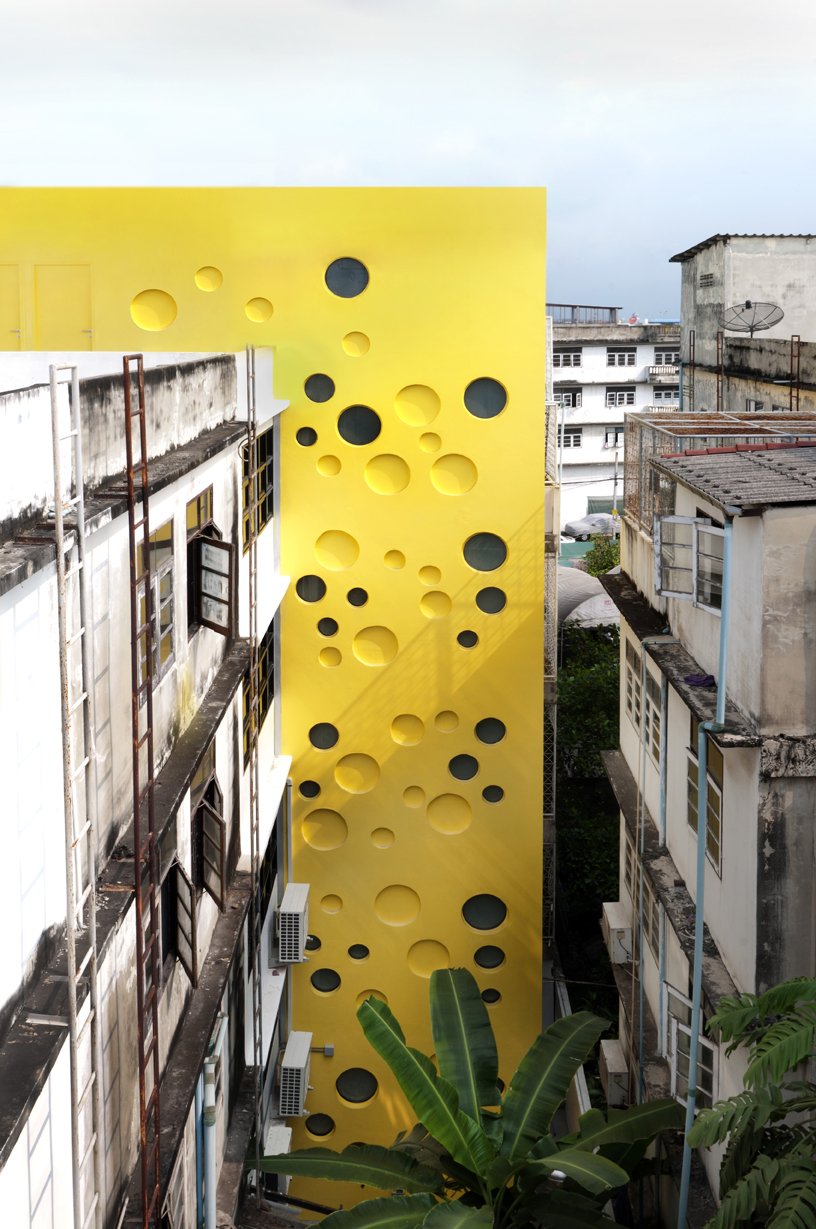 Le centre Fai-Fah à Bangkok est un centre d'éveil pour enfants initié par la banque TMB. Fai-Fah a pour objectif d'aider des enfants défavorisés à se développer personnellement et à s'ouvrir à la pensée créative, en se servant de l'art.
Le lieu a été conçu par l'architecte Spark en association avec les enfants: pendant les ateliers préparatoires, ceux-ci ont participé à la conception de la structure et de la décoration. Et finalement, le lieu est créatif et fonctionnel. La démonstration parfaite de ce que le centre souhaite développer chez l'enfant !
The Fai-Fah center in Bangkok is one of the Corporate Social Responsability Programm of the TBM Bank. This project tries to help underprivileged children in their self-development and creative thinking, through the use and discovery of art.
The place was conceived by Spark together with the children. Through numerous workshops, they decided for the structure and the decoration. To demonstrate, trough the building's efficiency and creativity, that the center could achieve its objective !
[slideshow]
Place/ Fai-Fah, Bangkok, Thaïlande/ Thailand
Architect/ Spark
Information/ Contemporist