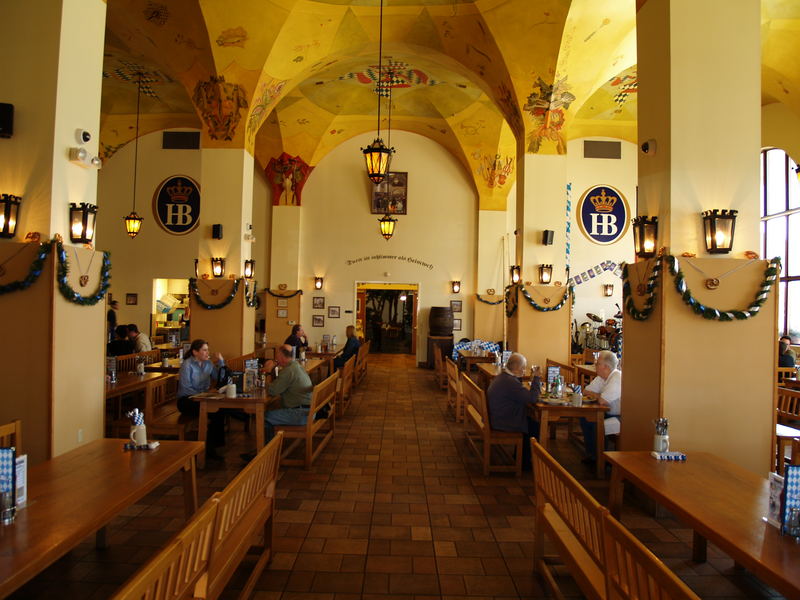 Missing Bavaria  ? There is a place for you in Vegas: The Hofbräuhaus, just in front of the Hard Rock Hotel! The same great beer, the same wood banks and tables, the same smiling blond waitresses, the same sausages and the same – incredible – music. If you are not missing Bavaria, forget it or you will stay longer in Vegas, for sure.
A summary presentation of all the trends is available on Slideshare. Just click.
En manque de Bavière? Il y a une place pour vous à Las Vegas: Le Hofbräuhaus, juste en face du Hard Rock Hôtel! La même délicieuse bière, les mêmes bancs et tables en bois, les mêmes serveuses blondes souriantes, les mêmes saucisses et même – incroyable – la musique. Si la Bavière ne vous manque pas, en revanche, évitez de passer où vous risquer de rester plus longtemps à Las Vegas.
Une présentation synthétique des tendances observées lors de ce Trend Trip est disponible sur Slideshare. Il n'y a qu'à cliquer.
Place/ Hofbräuhaus, Las Vegas, USA