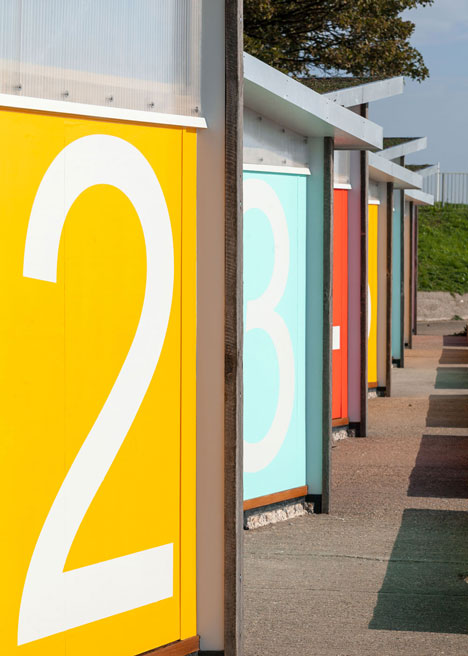 Those huts look like pool cabins, don't they ? Well they are cabins to a larger pool than you can expect.
Those cabins are contemporary beach huts. And what is interesting with this makeover is not only the colourful design, but surely the conception using prefabricated structures, recyclable material and local material layers to stabilised the cabins, are truly inventive. Nice to look at, intelligently created. All the best in one.
Ces huttes ressemblent à des cabines de piscine, n'est-ce pas? Eh bien, ce sont les cabines d'une piscine un brin plus grande: ce sont des cabanes de plage contemporaines. Et ce qui est intéressant avec la modernité de cette approche, ce n'est pas seulement le design coloré, mais également la conception qui utilise des structures préfabriquées, des matières recyclables et des couches de matières maritimes ( sable, coquillage …) pour stabiliser les cabines. Agréable à regarder, intelligemment créé. Que demander de plus.
Place/ Beach/ Plage, Southend, England/Angleterre
Architect(e)/ Pedder & Scampton Architects
Information/ Dezeen