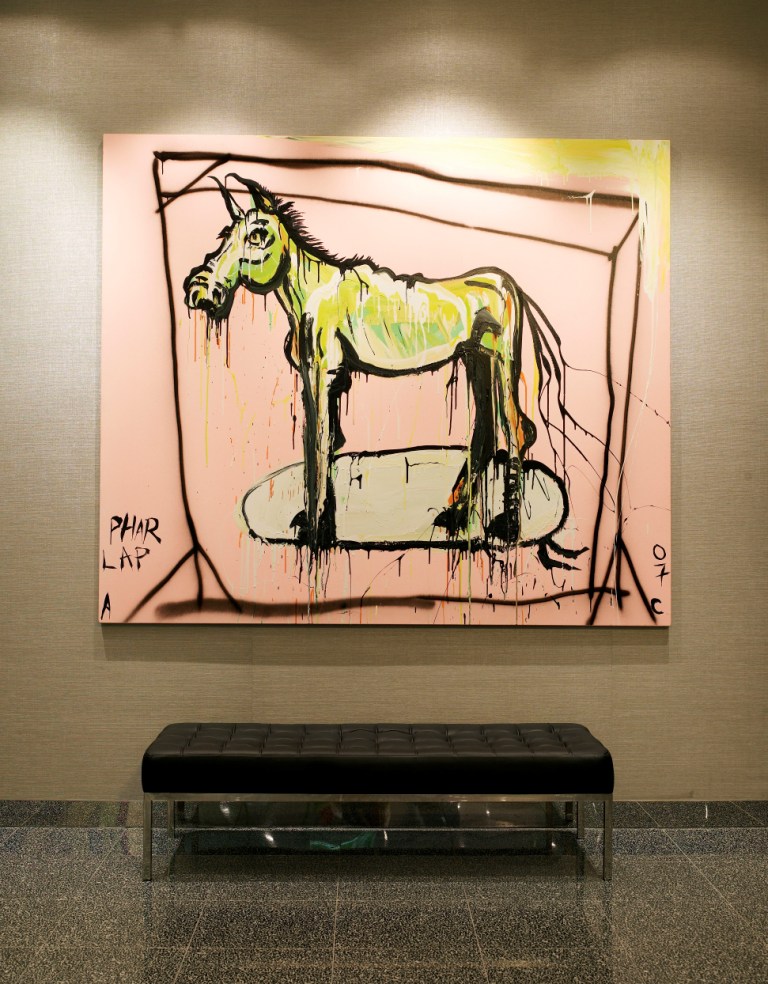 You are not in a psychiatrist entrance, nor in an art gallery. You are in a fearless Art Series Hotel, The Cullen. An incredible place and group to discover.
The Art Series Hospitality Group has daringly chosen to create singular hotels, each inspired and decorated by a contemporary Australian artist. And the Cullen Hotel is a living experimentation of Adam Cullen's controversial world … You need to be quite solid to sleep under his donkey's eyes ! But what an amazing experience. This small hospitality group absolutely deserves a reward for boldness in innovation !
L

e groupe hôtelier australienn

Art Series

Group

a

choisi une voie audacieuse en

décidant

de créer

des

hôtels

uniques

,

chacun

inspiré

et

décoré par un artiste

australien

contemporain

.

Et

l'Hôtel

Cullen

est

une

expérimentation

vivante du

monde

artistique

controversé

d'Adam

Cullen

…

Vous devrez

être assez

solide pour

dormir sous

les yeux de son

âne

!

Mais n'est-ce pas

une expérience inoubliable ?

Ce petit

groupe hôtelier

mérite

absolument

la récompense

de l'audace

dans l'innovation hôtelière

!
Place/ The Cullen Hotel, Art Series Group, Prahan, Melbourne, Australia
Artist/ Adam Cullen