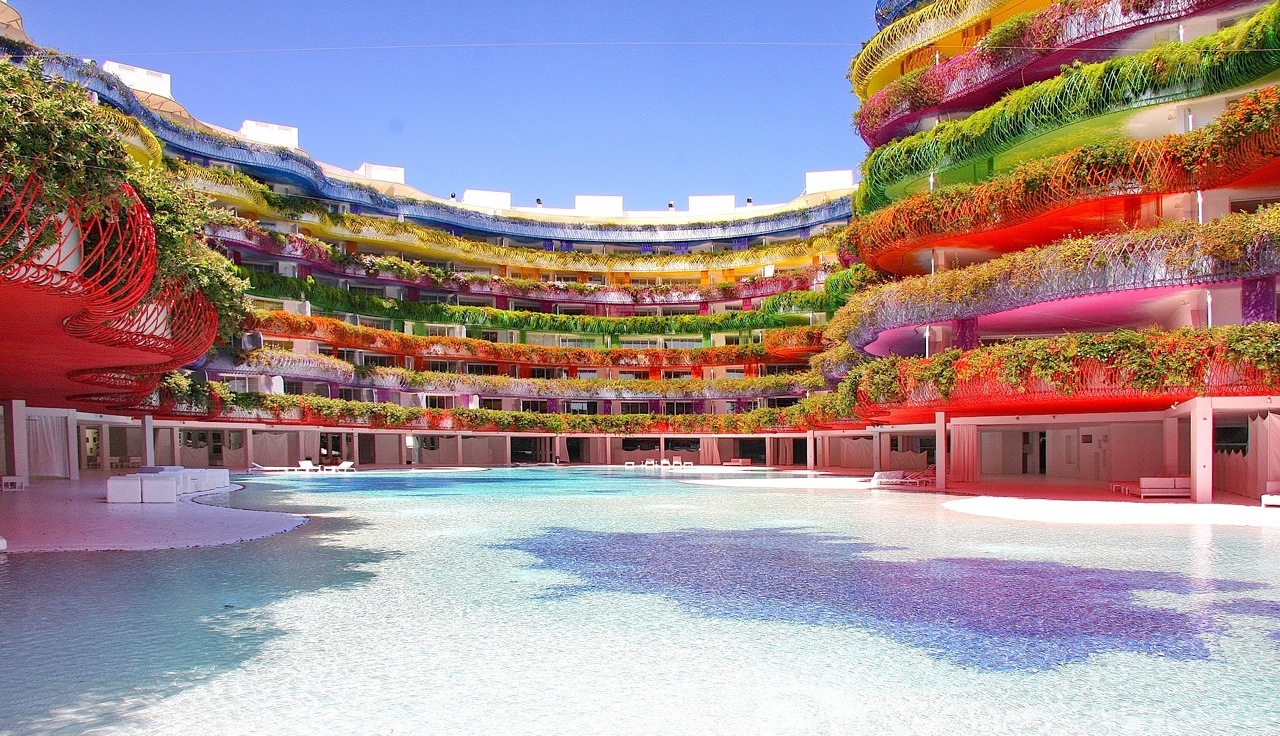 A color shock to the eyes ? Well, there's more. Check it out.
Ibiza is the place for excess and the Las Boas Estate is a perfect example of this. On the basis of a Jean Nouvel creation, the 100% white buildings are boosted by colourful swirls. A bit intrusive, no ?
Un choc coloriel pour les yeux?
Ibiza est l'endroit de tous les excès et la résidence Las Boas en est un exemple parfait. Sur la base d'une création de Jean Nouvel, les bâtiments  à 100% blancs sont brutalement rehaussés par des milliers de couleurs.
Un peu intrusif, non?
Place/ Las Boas, Ibiza, Spain
Architect(e)/ Jean Nouvel
Information/ Vanity Fair