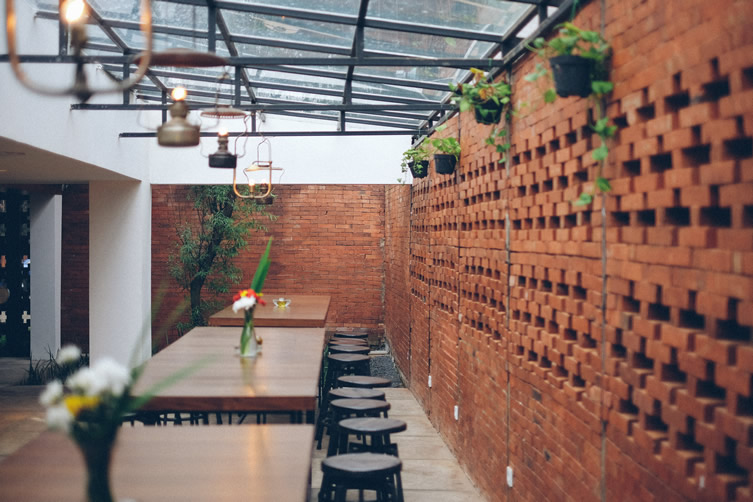 In a very interesting manner, this rustic asian restaurant in Indonesia creates a poetic feeling.
Bitte Studio has managed to create a poetic, out-of-time feeling in this restaurant, blending rightly rustic elements, and asian images in a private mansion structure.
Ce restaurant asiatique rustique en Indonésie a parfaitement réussi à créer un sentiment poétique.
Les architectes de Bitte Studio ont conçu une atmosphère hors du temps dans ce restaurant, mélangeant par touches parfaitement équilibrées, des matériaux rustiques et des image d'Asie dans un lieu rappelantla structure d'une demeure chinoise cossue.
Place/ Ganbei Restaurant, Bandung, Indonesia
Architect(e)/ Bitte Studio
Information/ we-heart