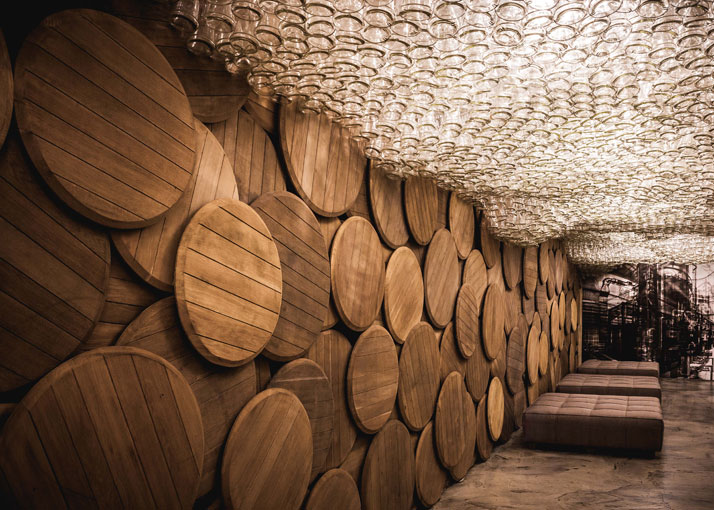 The decoration elements are hints … where do you use barrels and bottles ?
You are in a Brandy Bar. As you know, one of the key bar trend is beverage specialization, and after whisky and gin, here is the first bar dedicated to brandy ! Very nice realisation, true to the product and the warm atmosphere it evokes.
Les éléments de décoration devraient vous mettre sur la voie … Où pouvez-vous trouver des tonneaux et des bouteilles?
Eh bien, vous êtes dans un bar à Cognac. Comme vous le savez, l'une des tendances clés pour les bars est une spécialisation autour d'une boisson, et après le whisky et le gin, voici le premier bar dédié àau cognac! Une très belle réalisation, fidèle au produit et l'atmosphère cosy et chaleureuse qu'il évoque.
Place/ Shustov Brandy Bar, Odessa, Ukraine
Architect(e)/ Belenko Design Band
Information/ yatzer