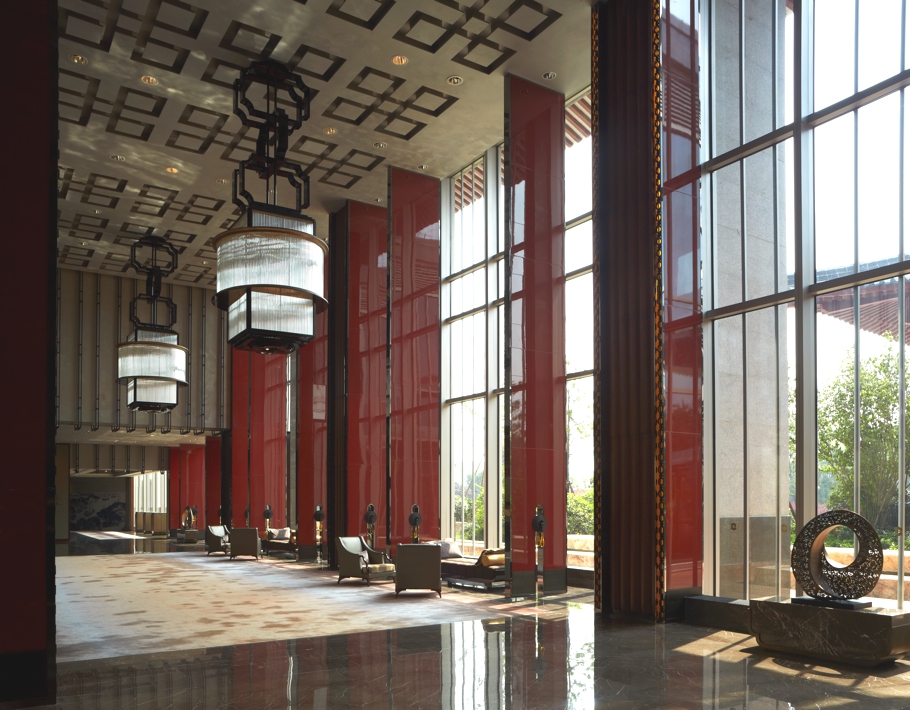 Are you in a palace ? A real one or a virtual one ? Check it out.
Latest creation of Shangri-La is an amazing hotel in the center of Qufu in China. Fully inspired by the traditional chinese palaces, it demonstrate how impressively luxurious those palaces must have been. Quite another level of luxury.
It is truly interesting to watch how China reinvent its traditional places. Have you heard about the Tea house reinvention,: watch The Tianzhoushan Tea House or the Bamboo Courtyard Teahouse in Guangzhou ? Worth the click.
Êtes-vous dans un palais? Dans la réalité ou dans la réalité virtuelle?
Ce lieu de rêve est la dernière création de Shangri-La dans le centre de Qufu en Chine. Fabuleusement inspiré des palais chinois traditionnels, l'hôtel invite à imaginer le luxe extraordinaire que ces palais devaient proposer.
Il est vraiment frappant de voir comment la Chine réinvente peu à peu l'ensemble de ses lieux traditionnels. Avez-vous entendu parler de la réinvention des maison de thé: découvrez la Tea House de Tianzhoushan ou le salon de thé Bambou de Yangzhou? Le déplacement est à un clic.
Place/ Shangri-La Hotel, Qufu, China
Architect(e)/ AB Concept
Information/ adelto