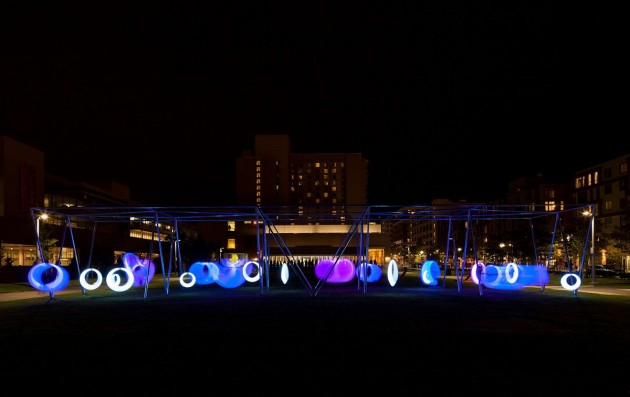 Want to experience a swinging light ? Head for Boston.
An interactive installation in Boston made up of 20 ring-shaped swings that change color when swung, allow an amazingly poetic experience. Called "Swing Time", it will be on display in Boston until october 31st. Enjoy an interactive and engaging moment.
A Boston, une installation interactive permet une expérience intensément poétique: composée de 20 balançoires en forme d'anneau qui changent de couleur lorsque l'on se balance, ils renouvellent la sensation de balancement d'une façon vraiment étonnante. Prénommé "Swing Time" par l'agence qui l'a créée, cette installation sera exposé à Boston jusqu'au 31 octobre. Profitez d'un moment interactif et dépaysant si vous passez là-bas d'ici là.
Place/ Swing Time, The lawn on D, Boston, USA
Architect(e)/ Höweler + Yoon Architecture
Information/ designtaxi