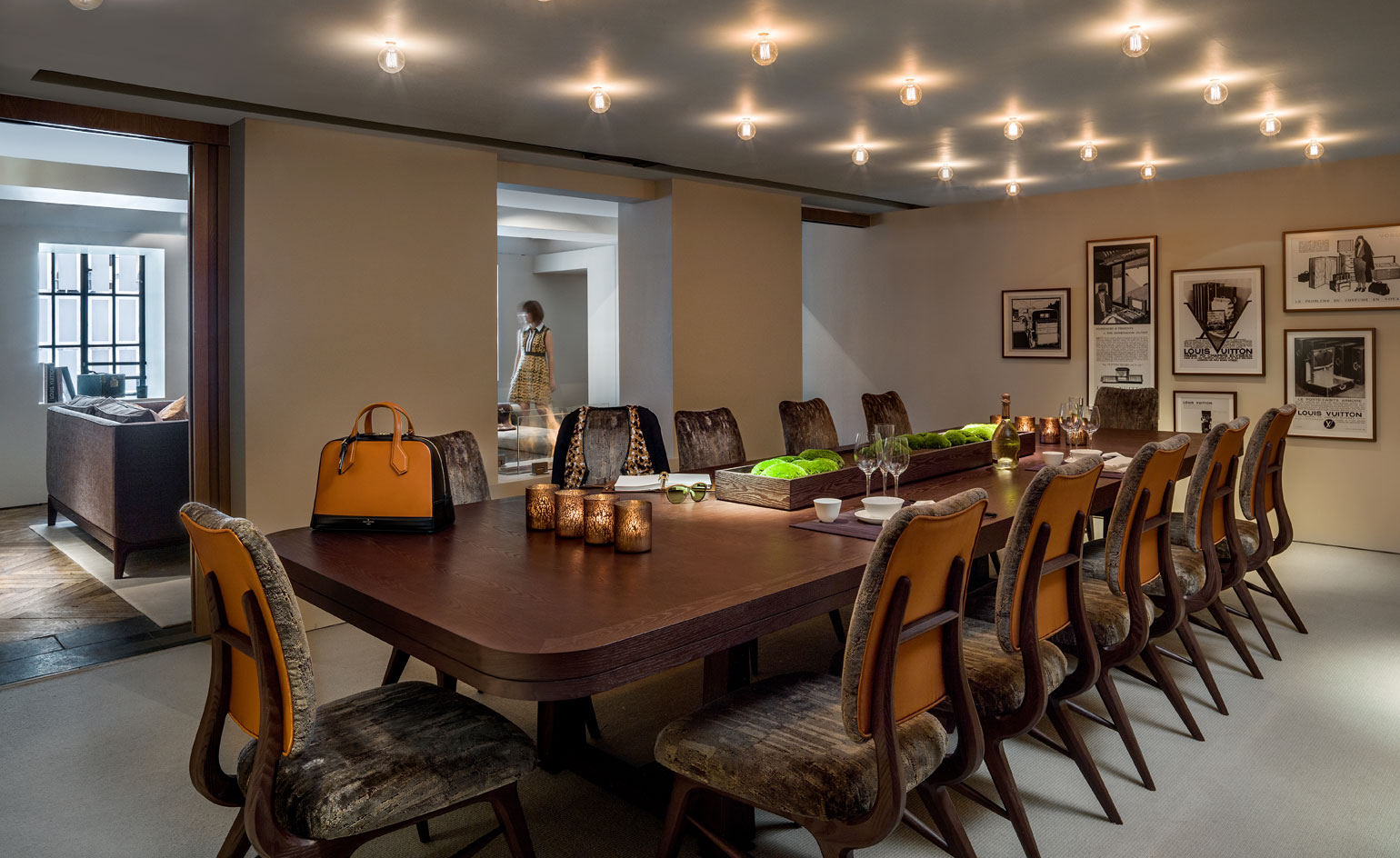 There are very few innovation in luxury retail. Unless you are Louis Vuitton. Discover "L'Appartement".
Louis Vuitton is one of the most innovative luxury brand and this new initiative in Hong-Kong is right in its alley. L'Appartement is a reservation-only private place to display the brand's essence, present its latest collection and propose a selective "oasis" for private moments with a Michelin chef available for diners … Exclusive, demonstrative and refined. A great achievement for the brand and the designer.
And did you see the latest Louis Vuitton amazing store in Singapore ? Check it out.
Il y a bien peu d'innovations majeures dans les magasins de luxe. Sauf si vous êtes Louis Vuitton.
L'une des marque de luxe la plus innovante le démontre avec cette nouvelle initiative à Hong Kong. L'Appartement est un lieu privé que l'on peut visiter uniquement sur réservation. Il permet de faire ressentir l'essence de la marque, de présenter la dernière collection et de proposer une "oasis" exclusif pour des moments privés, avec un chef étoilé à disposition pour des dîners hors du commun … Exclusif, démonstratif et raffiné. Une belle réalisation pour la marque et son designer.
Et si vous n'avez pas vu le magasin Louis Vuitton à Singapour, découvrez-le, il mérite le détour.

Place/ "L'Appartement", Hong-Kong, China
Designer/ André Fu
Information/ Wallpaper