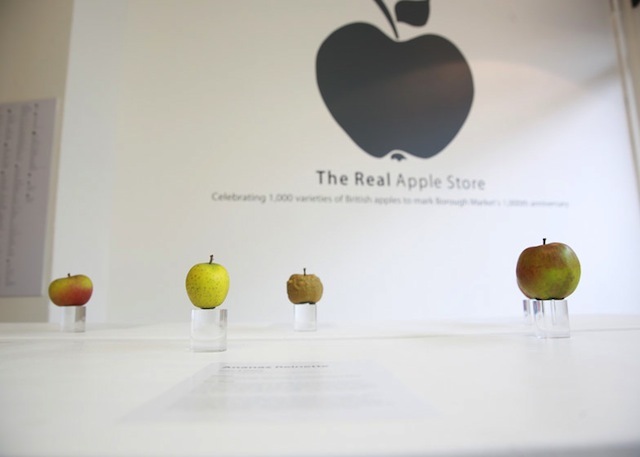 Well, the new Apple Store sells … apples ! Amazing idea. Check it out.
Created as an event for the Apple Day in London, this "Apple store" uses all the brand's retail codes, presenting the variety of apples. Great idea, fun experience for visitors ! Coco Chanel use to say that copy are the ultimate proof of success. Another proof point for Apple.
Ce nouvel Apple Store vend … des pommes! Incroyable, non ?
Créé pour la Fête de la pomme à Londres, ce magasin "Apple" utilise tous les codes des magasins de la marque à la pomme, pour présenter toutes les variétés de pommes. Une excellente idée et une expérience amusante pour les visiteurs!
Coco Chanel avait l'habitude de dire qu'être copié est la preuve ultime du succès. Une autre preuve, donc, pour Apple, de son inscription durable dans notre vie quotidienne.

Place/ The Real Apple Store, London
Event company/ TinMan &  Teatime Production
Information/ the creator's project