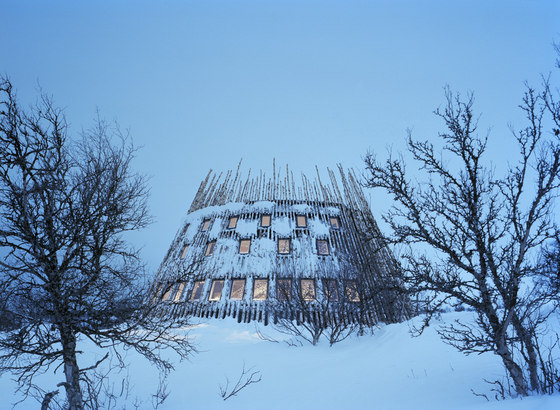 Is this a new kind of hobbit house ? Not quite.
This amazing building is a ski resort restaurant in Sweden. A beautiful round structure, transformed by the usage of birch trunks to protect the building from wind and snow, and enhance its beauty. Great idea and place.
Ce bâtiment étonnant est un restaurant de station de ski en Suède.
Une belle structure ronde, transformée par l'utilisation de troncs de bouleau en protection tout autour. Et cette idée formidable enrichit également la beauté du lieu. Excellente idée et magnifique restaurant.
Place/ Restaurang Tusen, Ramundberget, Sweden
Architect(e)/ Murman Arkitekter
Information/ ArchiTonic