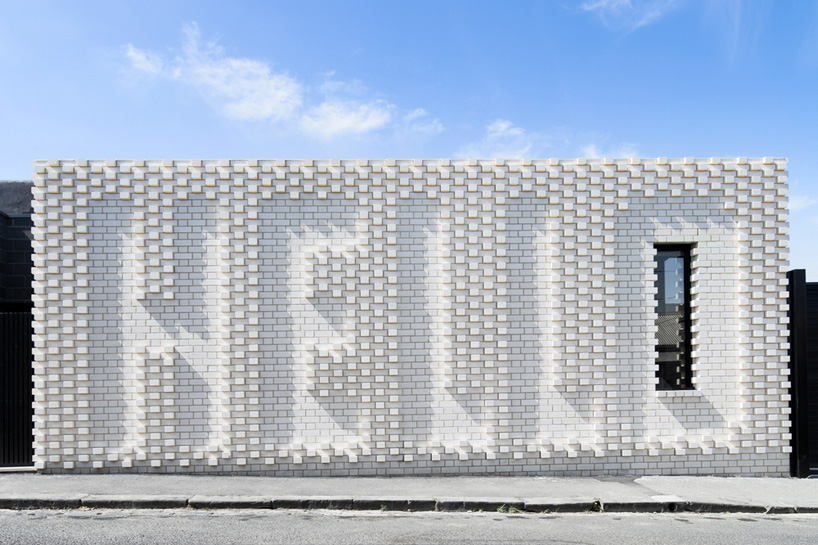 How can you resist to such a nice welcome ?
Communicating facades are more and more common and this house in Melbourne is a great example of the trend.
Comment résister à un tel accueil ?
Les façades communicantes sont de plus en plus fréquentes et cette maison à Melbourne est un excellent exemple de la tendance. Très sympathique, n'est-ce-pas ?

Place/ Hello House, Melbourne, Australia
Architect(e)/ OOF! Architecture
Photos/ nic granleese
Information/ designboom