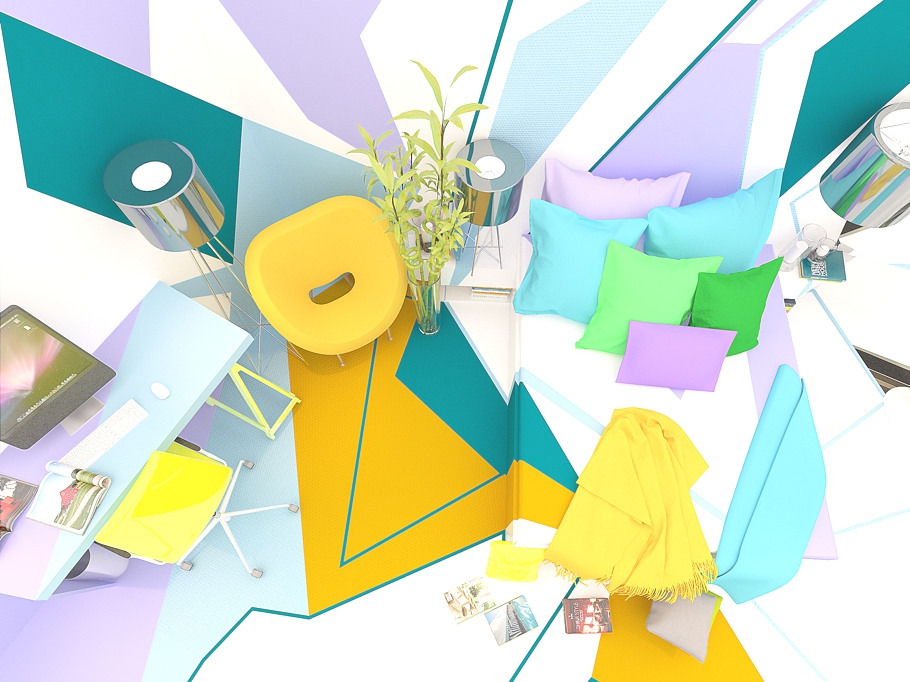 Are you in a cartoon ? Not at all. Click to visit !
This place is a private apartment in Bulgaria, designed dedicated to expressionism. Colours are positioned to express a certain feeling on a certain angle. Strange, very disturbing visually, unique,and as the designer expresses : "To live in this place is one emotional experience rather than physical reality. The dominated acute geometric forms provides a feeling of warmth." An incredible experience for sure.
Est-ce un dessin animé ? Pas du tout. Vous découvrez un appartement privé en Bulgarie, dédié à l'expressionnisme. Les couleurs sont positionnées pour exprimer un certain sentiment sous un certain angle. Étrange, très perturbant visuellement, unique, et comme le designer l'affirme: "Vivre dans cet endroit est une expérience émotionnelle plutôt qu'une réalité physique. Les formes géométriques aigues offrent une sensation de chaleur." Une expérience incroyable, c'est certain.
Place/ apartment, Sofia, Bulgaria
Designer/ Brani & Desi
Information/ adelto