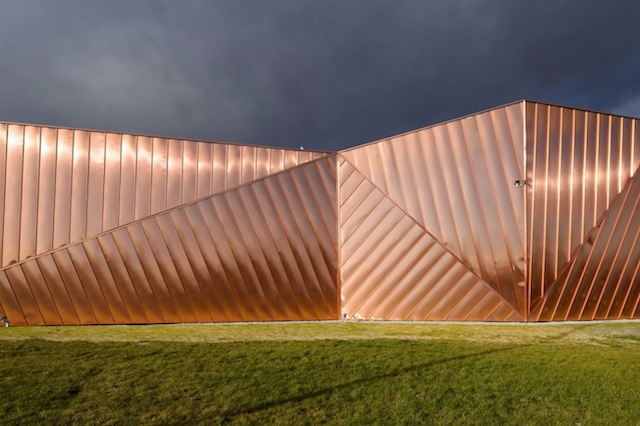 What is this place ? Try a guess. Just think about the colour of those walls.
This incredible place is a Museum of Fire that has just been built in Zory, in Poland. The copper coloured walls as well as the form of the building itself evoke directly the burning flames of fire. A clear symbolic place, very well achieved.
Essayez de deviner ce que cache ce bâtiment.
Cet endroit incroyable est le musée du Feu qui vient d'être construit à Zory, en Pologne. Les murs de couleur cuivre ainsi que la forme du bâtiment évoquent directement les flammes ardentes d'un feu. Un lieu symbolique, très bien réalisé.
Place/ Museum of Fire, Zory, Poland
Architect(e)/ OVO Grabczewscy Architekci
Information/ Fubiz