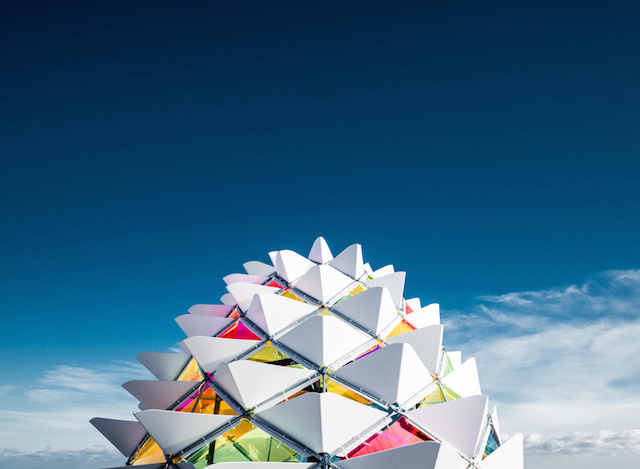 Don't even try to guess what this is … you will never guess ! But you can find out in reading further.
This place is a lifeguard post. Amazing, isn't it ? Pamela Anderson would have looked even more gorgeous in this lifeguard post than in her Malibu post.
This place is unfortunately only an entry into a Design Competition in Toronto. But the prototype is so seducing it should absolutely stay and inspire more innovation on beaches.
N'essayez même pas de deviner ce qu'est cette drôle de pomme de pin … Vous n'y arriverez jamais ! Il s'agit d'un poste de secours de plage. Étonnant, n'est-ce pas?
Pamela Anderson aurait été bien plus désirable dans ce poste de sauveteur que dans son poste de Malibu, n'est-ce-pas ?
Malheureusement, il ne s'agit que d'une proposition dans un concours de design à Toronto. Mais ce prototype est tellement séduisant qu'il devrait absolument perdurer et inspirer davantage d'innovation sur les plages.
Place/ "Snowcone" Lifeguard post/Poste de surveillance, Toronto, Canada
Event/ Winter Station International Design Competition
Architect(e)/ Diana Koncan + Lily Jeon
Photos/ Eamon MacMahon
Information/ fubiz