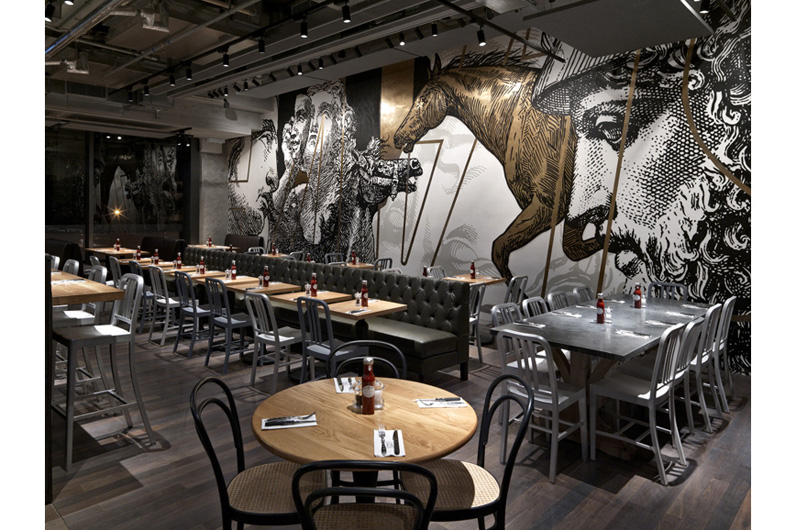 Hamburger restaurants are changing all over the world. Discover this new addition in Hong-Kong.
Hamburgers are more and more part of our everyday dishes, as simple possibilities or sophisticated propositions. And restaurants are adapting to this in improving their design from the most trendy places, to manly decor. This new addition in Hong-Kong adds a stylish touch to this global trend.
Click to see more examples of hamburger restaurants renewal: Hubbox – Red – McDonalds
Les restaurants de hamburger évoluent partout dans le monde.
Il faut dire que les hamburgers font de plus en plus partie de nos plats quotidiens, comme de simples possibilités ou en plats plus sophistiqués. Et les restaurants s'adaptent en proposant des designs variés, branchés, ludiques voire virils. Ce nouvel restaurant à Hong Kong ajoute une touche de style à cette tendance mondiale.
Cliquez pour voir plus d'exemples de nouveaus restaurants de hamburgers : Hubbox – Red – McDonalds
Place/ Beef & Liberty, Hong-Kong, China
Architect(e)/ spinoff
Information/ carnet de notes