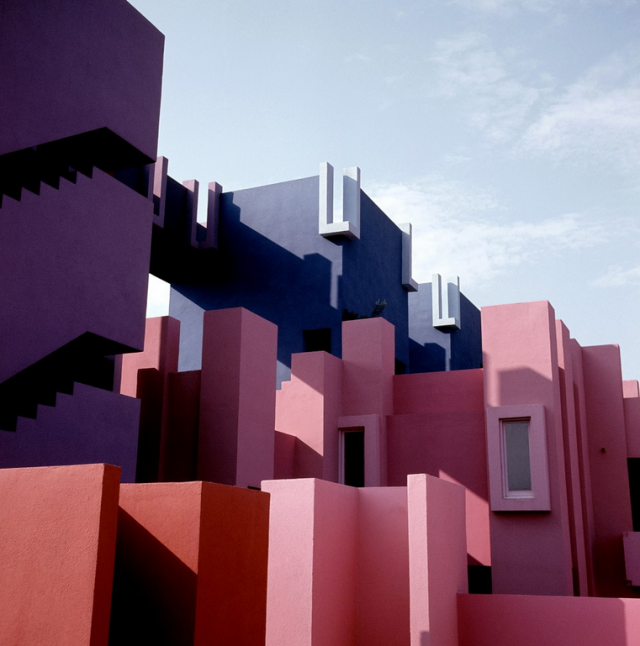 Looks utterly modern but this is a landmark of last century's architecture. Discover more …
This building was created in 1968 by Ricardo Bofill in Spain, inspired by North African architecture. Colourful and visually stunning, it also seems truly inspired by M.C. Escher.
Même si cet ensemble d'habitation semble moderne, c'est pourtant un bâtiment emblématique de l'architecture de siècle dernier. Créé en 1968 par Ricardo Bofill en Espagne et inspiré de l'architecture d'Afrique du Nord, le bâtiment propose des couleurs et des structures entremêlées qui semblent également inspirées par MC Escher.
Place/ La Muralla Roja, La Manzanera, Spain
Architect(e)/ Ricardo Bofill
Date of building/ 1968
Information/ fubiz