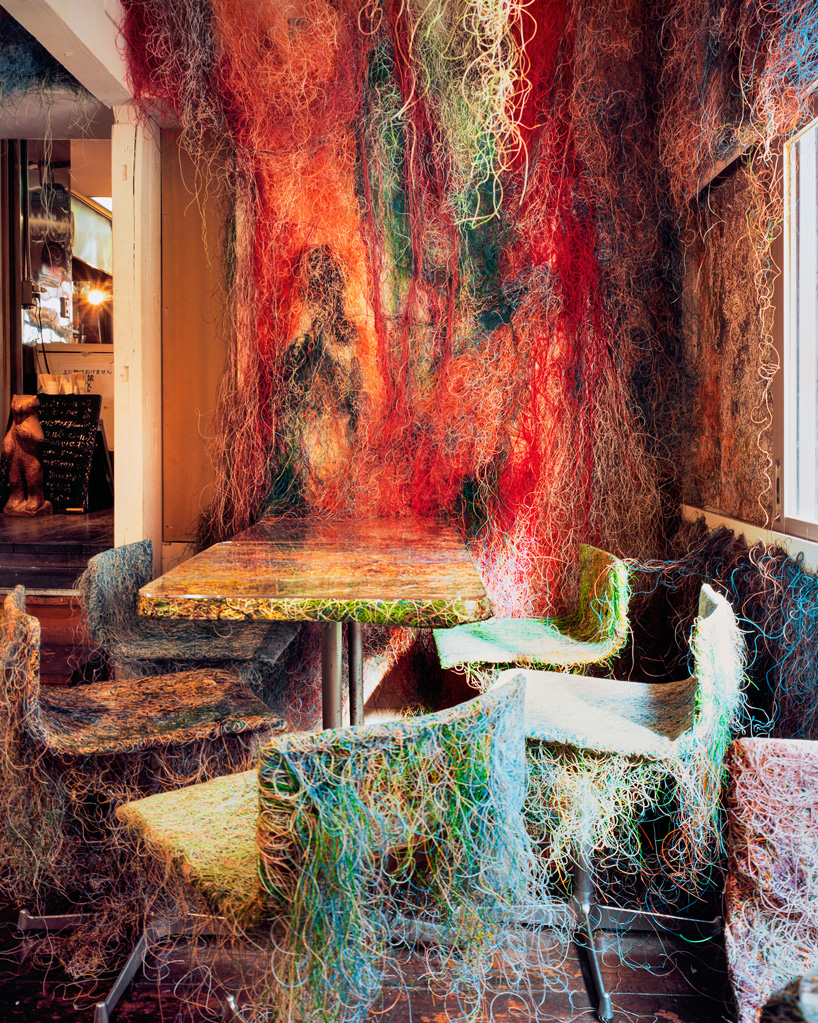 This is contemporary for sure, but it is no artificial contemporary installation. It is an actual place. What for ? Check it out.
This incredible place is a small yakitori eatery entirely redesigned by famous architect Kengo Kuma: Tetchan. The ground floor is fresh and daring; the first floor is decorated with thousands of multicoloured cables. Incredible setting.
See another amazing creation by Kengo Kuma: Dangling Organic Beauty
Même si c'est contemporain, ceci n'est pas une installation sans objet. C'est un lieu réel. Vous découvrez Tetchan, un incroyable petit restaurant de yakitori entièrement rénové par le célèbre architecte Kengo Kuma. Le rez de chaussée est frais et audacieux; le premier étage est décoré de milliers de câbles multicolores. Une mise en scène incroyable.
Découvrez une autre réalisation innovante de Kengo Kuma: Dangling Organic Beauty
Place/ Tetchan Yakitori Restaurant, Tokyo, Japan
Designer/ Kengo Kuma
Information/ Carnet de Notes