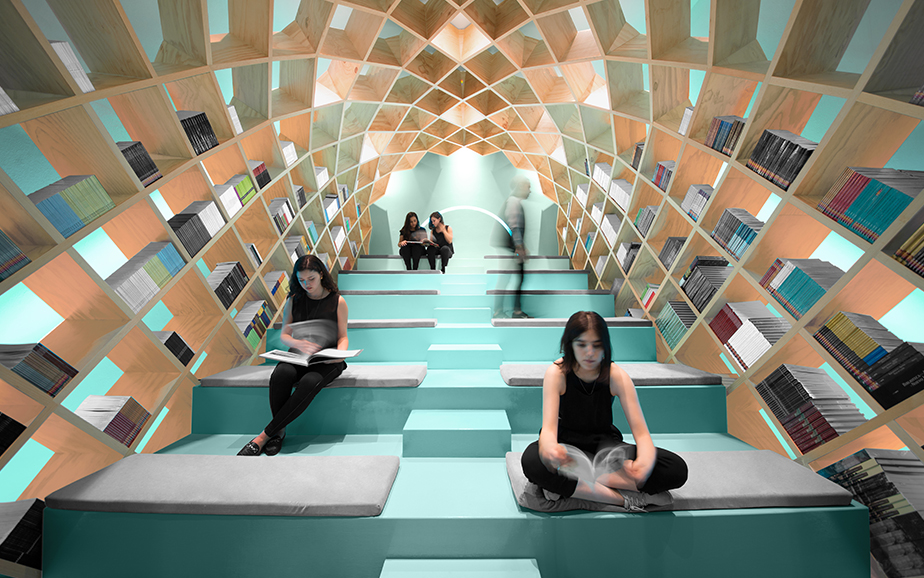 Is there a perfect place to read books ?
Creating places for people to enjoy culture and especially reading is always delicate as you need to mix attractiveness and silence. This is a perfect example of a desirable place dedicated to enjoying books. Well done!
Check another great library in China.
Il est toujours délicat de créer des bibliothèques: il s'agit de créer des lieux qui mêlent l'attractivité et le silence. Voici une réalisation parfaite d'un lieu à la fois désirable et pratique pour profiter de livres. Une réussite !
Vérifiez un autre belle bibliothèque en Chine.
Place/ Conarte Library, Monterrey, Mexico
Architect(e)/ Anagrama
Information/ Carnet de notes