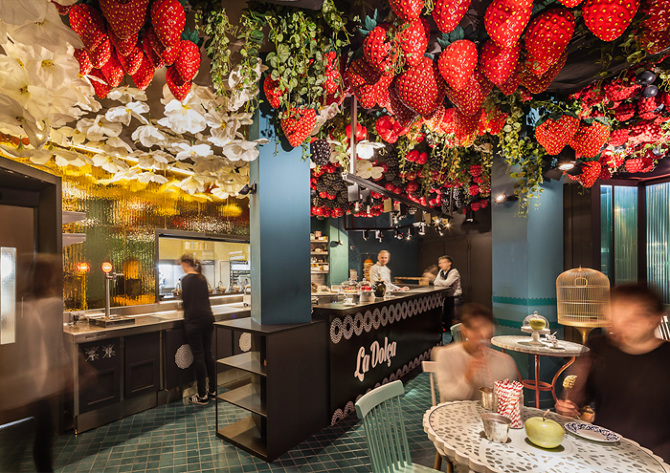 Ever seen strawberries that huge ?
This amazing tea salon in Barcelona has chosen to create a berry world: giant strawberries, raspberries and blueberries welcome you in this pastry shop where you can sit on delicate pastel furniture to enjoy cake and tea. An incredible setting that we would love to be edible.
Ce salon de thé étonnant de Barcelone a choisi de créer un monde de fruits: fraises, framboises et groseilles géantes vous accueillent dans cette pâtisserie où vous pouvez vous asseoir sur des meubles pastel délicat pour déguster un gâteau et un thé. Un cadre incroyable, malheureusement non comestible.
Place/ La Dolça, Barcelona, Spain
Design/ El Equipo Creativo
Information/ Carnet de notes