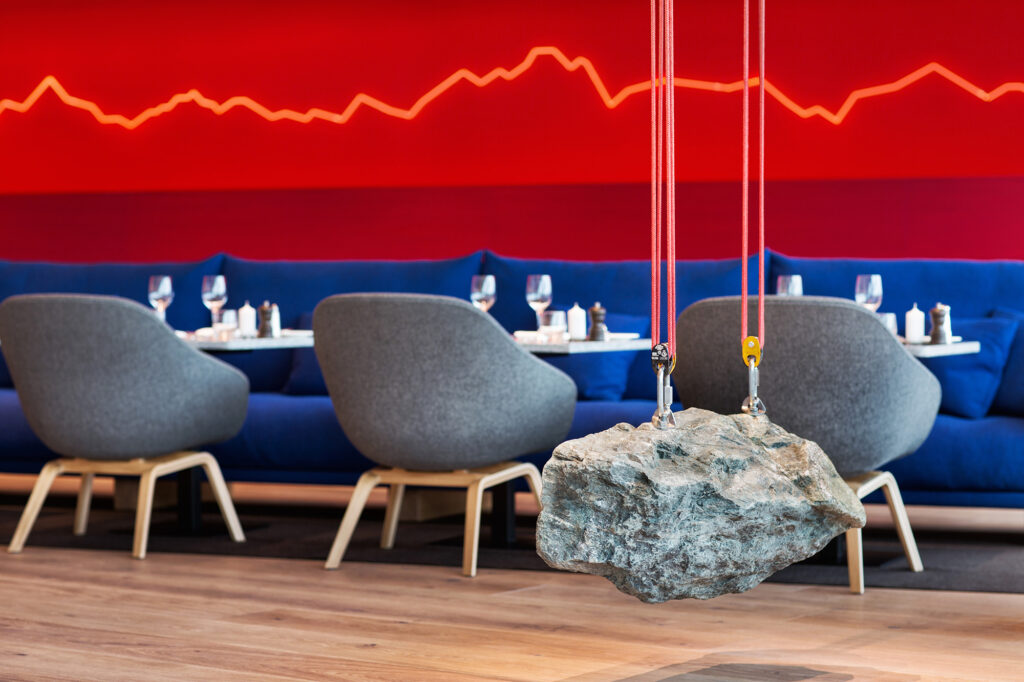 Is a restaurant created by an artist different from a restaurant created by a designer ? Check this new one.
The famous Swiss hotel The Dodler Grand has commissioned the Swiss artist Rolf Sachs to renew their main restaurant.
And the result is truly amazing: it proposes different, striking and yet perfectly coordinated atmospheres, while using disruptive materials and elements (neon lights, ropes and stone), while enhanicng the lik with the Swiss culture.
Arty, impressive and desirable. The perfect match.
Est-ce qu'un restaurant créé par un artiste est différent d'un restaurant créé par un designer? Jugez par vous-même.
Le célèbre hôtel suisse The Dolder Grand a missionné l'artiste suisse Rolf Sachs pour leur restaurant principal.
Et le résultat est vraiment étonnant: il propose différentes atmosphères, bluffantes et pourtant parfaitement cohérentes, utilisant des matériaux et des éléments rare dans les restaurants (néons, cordes et pierre), tout en renforçant le lien avec la culture suisse.
"Arty", impressionnant et hautement désirable.. L'accord parfait.
Place/ Salz restaurant, The Dodler Grand, Zürich, Switzerland
Artist/ Rolf Sachs
Information/ Carnet de notes