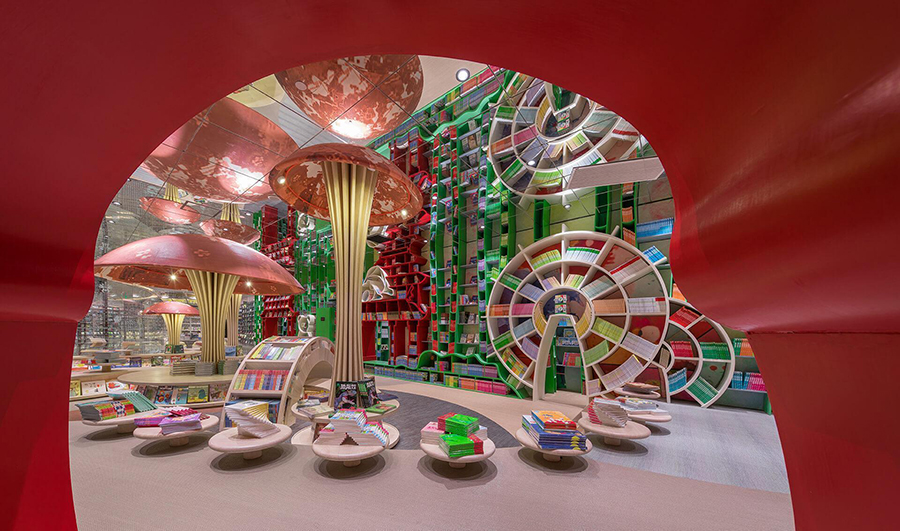 Has Alice created her wonderland ? Almost. Check it out.
This amazing place is the children department in the new Zhongshuge bookstore, in Chengdu, China. The Zhongshuge bookstores are now famous in China for their design and size, and this new addition is another amazing place dedicated to books and reading. The children department is a true paradise for children, isn't it ?
Alice a-t-elle créé son pays des merveilles?
Cet endroit étonnant est le département des enfants dans la nouvelle librairie Zhongshuge, à Chengdu, en Chine. Les librairies Zhongshuge sont maintenant célèbres en Chine pour leur taille et leur design, et ce nouvel ajout est un nouvel endroit incroyable consacré aux livres et à la lecture. Le département des livres pour enfants n'est-il pas un véritable paradis ?
Place/ Zhongshuge bookstore, Chengdu, China
Architect(e)/ XL Muse
Information/ The Cool Hunter